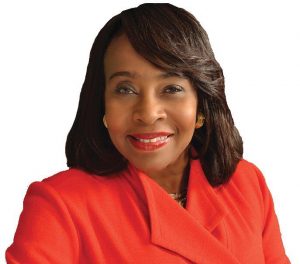 NDG's View
There are many qualified candidates, and new faces who have thrown their hat in the ring to start something they feel will be revolutionary. Nearly 15 submitted applications to run for the recently vacated seat on the Dallas City Council to represent District 4. Unfortunately, having a revolutionary mindset, during a time when unity and diversity within the communities of District 4, is far from being a necessity.
Families are in need of jobs, educational advancements, and safer communities, in light of police brutality that is attempting to encroach upon the City of Dallas and the surrounding areas. But who is to be the light shining on a district without a voice?
Former nonpartisan District 4 representative Carolyn King Arnold is one of the 13 candidates competing to leave her mark on the City of Dallas and help the citizens she is duly seeking to represent in District 4. Arnold has the experience and mental fortitude to provide what District 4 and the City needs. Her record of voting to better the community by deterring gentrification is impeccable.
District 4 has been without a voice for over 60 days and is in need of a councilmember who knows the process and can be an advocate for the community. Having two years at the council horseshoe gives Arnold the experience that is needed to be "ready to go on day one."
She unsuccessfully fought against Dwaine Carraway when he sought to regain his position in District 4 in 2017. She was determined to block and stand alone, if necessary, to ensure the needs of the people were met and not the businesses seeking to gain footing in low-income areas.
Arnold has been touted for her fierce opposition as it relates to significant issues too often downplayed by powerbrokers in her effort to protect the rights of the people and their quality of life. Arnold knows her community and is committed to making sure they remain the core focus of who she is as a candidate, and if re-elected, as a city council member.
She knows the community and believes in its residents, that is why the North Dallas Gazette (NDG) endorses Carolyn King Arnold to return to return to the Dallas City Council for District 4. The citizens of District 4 cannot afford on-the-job training from the other candidates who are seeking to make their own revolutionary impact. Right now District 4 needs an experienced leader. It is vital to the current and future growth of the District without losing any ground to business owners who may want to whitewash the community.
NDG is not opposing any of the other worthy candidates who we believe may someday fill this seat with great vigor and dedication. However, we feel right now it is vital to have a voice who is unafraid to stand up to the power brokers, who dangle the bait of "growth for all" on the one hand while raising property taxes and removing the focus on community needs.
It's no secret Southern Dallas is suddenly very popular with developers. The business community from the North and others know other candidates may overlook or perhaps not even recognize their true intentions by playing on the exclusion of District 4's residents. But Arnold will work tirelessly to avoid the trap of gentrification overtaking the Bishop Arts District, where generational families are being displaced. She will fight to maintain the legacy of what so many Black communities fought to build during a time when having a little meant a lot. She will ensure their voice is not reduced to a Starbucks and unaffordable high-rise apartments.
Join #TeamArnold and vote on Nov. 6, in the special election. Voters will also be selecting other local, state and national representatives. Early voting begins on Oct. 22.