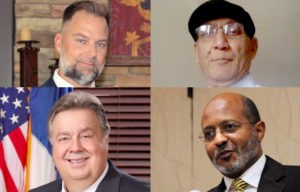 By Angela Loston, NDG Contributing Writer
Irving is gearing up for its city council elections which are slated for May 4. Five candidates will be vying for a seat on the city council for Place 2 while two candidates are running unopposed in Place 1 and 7. Here are the candidates running in this year's election:
Irving City Council, Place 1
John C. Danish – Running unopposed, Councilmember Danish will keep his seat for the third time. As the Mayor Pro Tem, Danish will devote his energy to redeveloping the city's parks especially keeping an eye on revitalizing Irving Golf Club. Danish said he would like to see the golf course opened by July 2019. Danish is hopeful work on the new convention center hotel is completed in 2019 and construction to start this year on the Cotton Belt Rail Line.
Irving City Council, Place 2
Shayan Elahi – Last year, Elahi ran for city council for Place 6. He is now putting his name in the hat to run again, this time for Place 2. A civil rights attorney, Elahi will place safety as a top priority by working to reduce crime and having local police to focus more on violent crimes. His campaign also focuses on protecting schools from gun violence, growing Irving's economy and pushing for more affordable housing. If elected, Elahi will work to bring more jobs and retail to North Irving, especially for Valley Ranch, the former Dallas Cowboys training site.
Jesse Koehler – An Irving native, Koehler is focusing his campaign on eliminating unnecessary costs within the city's budget and reducing its debt obligations. If elected, he wants to keep Irving's communities and schools safe and would work with current and future small businesses to ensure their sustainability within the city. Koehler also plans to spur the city's economic growth and promote redevelopment throughout Irving. "Irving voters deserve representation that will return them back to the driver's seat of their government and build the bridge between the wants and needs of residents to their elected officials," Koehler said.
Dinesh Mali – A former Irving Independent School District Board of Trustee, Mali said his main focus if elected will be to redevelop South Irving commercially. Mali said new businesses could be built in the green space between the MacArthur Boulevard and Hunter Ferrell Road and Interstate 30 intersection. He also would like to see the area redeveloped by replacing the older homes in South Irving with newer homes. Mali also plans to:
Reconstruct Irving Boulevard between Loop 12 and Belt Line Road and seek commercial development opportunities
Revitalize and preserve the future of Irving Mall
Remove red light cameras
"There is a lot that needs to be done for South Irving," Mali said. "North and Central Irving have developed very well, but South Irving is lagging behind in redevelopment. I hope to change that if I am elected."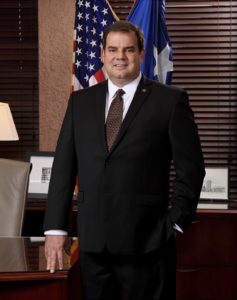 Allan E. Meager – Currently the city council member representing Place 2,  Meagher would continue overseeing the progress of the city's "Road to the Future" roadway improvement project. The $100 million, five-year program would earmark $20 million a year towards repairing 1,400 lane miles of roadway in Irving. If re-elected, Meagher said he wants to improve the quality of life for Irving residents with plans on redeveloping local parks and enhancing the city's existing art program. He said he wants to watch the progress of the city's alleyway art project on Main Street and push to reconstruct Irving Boulevard near downtown Irving, making it more pedestrian friendly. First elected to the city council from 2004-2011, Meagher was re-elected to the city for Place 2 in May 2016 and appointed Mayor Pro Tem in 2017.
Rodwaan M. Saleh – If elected, Saleh promises to spur economic development, combat homelessness in Irving and provide affordable housing to the residents. Saleh's stated his highest priority is being accessible and transparent to all Irving residents during his campaign and when elected.
"Irving voters are truly a unique set of constituents with varying belief systems. Despite our differences, we are one in our love for Irving," Saleh said. "I want Irving voters to know that I will try to the best of my abilities to deliver integrity and respect to all."
Irving City Council, Place 7
Kyle Taylor – First elected in May 2016, Councilman Taylor is running unopposed for Place 7. Under his new term, Taylor plans to push for an upgrade of the city's infrastructure; improve the availability of affordable and workforce housing for all Irving residents; update neighborhood ordinances aimed at keeping communities safe and foster economic development in the city. The Plymouth Park neighborhood will receive focused efforts. Taylor wants to finish the city's parks master plan and improve Irving's library system.
For more information on the Irving City Council 2019 Elections, please visit https://www.cityofirving.org/162/Election-Information or www.cityofirving.org.