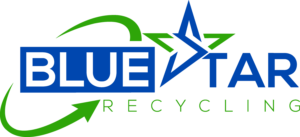 Update: Blue Star Recycling and the City of Dallas reached an agreement for all activity to cease and the land to be cleared of all equipment and shingles within 90 days. 
Blue Star Recycling is accused of ignoring the temporary restraint charges the court granted at the request of the City of Dallas. According to a statement issued by Dallas City Councilmember Tennell Atkins, neighbors reported the company was continuing illegal activities at night. This led to the city filing a motion for contempt on March 29.
"Operations have again ceased. The City will vigilantly monitor the property for compliance and continue to bring any violations to the Court's attention," Atkins stated.
Blue Star's website includes a defiant message.
"We will be CLOSED through Wednesday April 3rd, 2019. We fully expect to be open on Thursday April 4th, 2019."
Earlier this month NDG's Senior Columnist, Ed Gray said that while Shingle Mountain might lead one to image "a duck-filled lake surrounded by daffodils," but this is far cry from that idyllic scene. Instead, Shingle Mountain is a pile of crushed roof shingles being dumped next door to the home of Ms. Marsha Jackson, making her the victim of one of the most blatant cases of environmental racism in the city.
"This mountain has grown with a rapid pace, that has defied logic and gravity. What goes up continues to rise. With each foot of shingle debris, the debris emits compounds of poisons that contaminate the air, contaminates the water source and is causing the Jackson family health concerns," according to Gray.
The city filed a lawsuit against Blue Star Recycling in December and several media reports have shown the conditions Ms. Jackson is forced to live next door to, yet they allegedly blatantly continue.