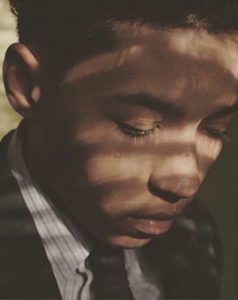 The 13th Annual Dallas International Film Festival kicks off on Thursday, April 11 and the weekend is filled with a wide range of options for movie lovers. The options include Latin America cinema, family friendly flicks, plenty of documentaries, of course short films – what festival would not have shorts to race through. You can find the full slate of films at dallasiff.org.
Meanwhile here are three worth considering:
Extremely Wicked, Shockingly Evil and Vile – Discover Ted Bundy through the eyes of his girlfriend Liz. Like many women around America who could not imagine a smart, charming and attractive man like that can not possibly be as evil the police and prosecurtors suggest. The film will open in select theaters next month and be available via Netflix but you can catch it on opening night April 11.
Extremely Wicked, Shockingly Evil and Vile Trailer #2 (2019) | Movieclips Trailers
The One You Never Forget – As a teen prepares to attend his first dance, his parents reminisce about their own but then suddenly Carey gets elusive and is not so cooperative with his father's plan. Film features Tasha Smith from Empire and Malik Whitfield from The Temptations. See it Saturday, April 13 at 11 a.m. or Tuesday April 16 at 4:30 p.m.
The One You Never Forget – Trailer from Morgan Jon Fox on Vimeo.
Midnight Family is the story of the Ochoa family in Mexico City that runs a for-profit ambulance. They are competing against other EMTs, while corrupt police forces his family to try and go legit. But the financial pressure could jeopardize their patients well-being and their financial stability. Screenings are Sunday April 14 at 8:30 p.m. and Wednesday, April 17 at 10 p.m.
U.S. Documentary Competition: Midnight Family
For tickets and locations of the films showcased from April 11 – 18, visit dallasiff.org. We will share more films to see soon.