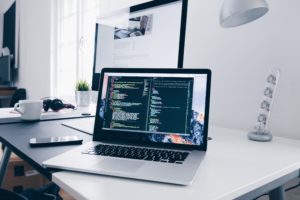 Sponsored Content
Introduction
Are you aspiring to be an excellent IT professional? If your answer is yes, then this advice is for you. Becoming a professional in IT requires you to be skilled and efficient in your area of specialization. To get there, you have to be trained by the world's leading technology organization. Microsoft offers you specialized IT training and certifications in varied areas of technology. The certification it offers vary from MTA and MCSA to MCSE and MCSD credentials.
One of the most popular areas is on how to work with the Windows Server 2016 environment. To be a qualified professional in this sphere, you need to verify your skills by passing three exams (70-740, 70-741 and 70-742) and after that, you'll become MCSA Windows Server 2016 certified.
https://www.prepaway.biz/70-741-exam-dumps.html
This article is devoted to one of the three exams that you need to pass on the way to this credential – 70-741 or Networking with Windows Server 2016 exam. It's the second in a series of three exams needed to achieve this associate-level credential. Let's have a look at the details of the Microsoft 70-741 exam, as well as the reasons to opt for it.
Microsoft 70-741 exam details
The Microsoft 70-741 exam is designed for systems administrators and network specialists. It tests your ability to perform tasks related to network functionalities and features available in the 2016 version of the Windows Server. You must demonstrate that you can implement and manage DNS, IPAM, and DHCP and deploy remote access-related solutions like VPN as well as RADIUS.
The exam is made up 40-60 exam questions that you're given 2 hours to finish. The questions can come in various types including fill-in-the-blank, multiple-choice, simulations, drag-and-drop, case studies, hot areas, teslets, and simlets. 70-741 test pass score is 700 points. To schedule your exam, you'll be required to pay $165. Exam scheduling takes place with Pearson Vue.
https://www.microsoft.com/en-us/learning/exam-70-741.aspx
Achieving the 700-point pass score demonstrates that you have understood the objectives of the Microsoft 70-741 exam and can successfully carry out the following tasks:
Implementing DNS (Domain Name System)

Implementing DHCP as well as IPAM

Implementing network connectivity as well as solutions for remote access

Implementing core as well as distributed networking solutions

Implementing an advanced network architecture

Microsoft 70-741 exam preparation
After you know the details of 70-741 exam, it would be necessary for you to know how you can prepare and pass your exam. Success in any exam requires you to study using the right resources. These resources include study guides, training courses, use of practical labs and practicing with past tests or dumps, among others.ExamSnap offers you reliable 70-741 exam dumps to pass your exam. Practicing with past exam questions and verified answers allows you to experience how the actual exam is like. ExamSnap 70-741 dumps are provided in vce format and can be opened with the help of the VCE Player. It's a modern educational tool that makes you preparation process effective and interactive. Check this website to enhance your preparation.
7 Reasons to pass MCSA Microsoft 70-741 exam
People have different reasons for wanting to pursue and pass an exam. These may include attaining a certification, advancing their skills, improving their chances for employment and a desire to get promotions at work. All these reasons are valid. And this is what brings us to the reasons why you must pass your Microsoft 70-741 exam. Would you like to know why? Here is why:
Certification by a popular IT solutions provider
Microsoft is known for the provision of efficient IT solutions. The most popular is the Windows operating system that is used globally by many individuals and organizations. Microsoft is also known for its unique certifications and exams that are targeted at equipping professionals with skills to help them run IT systems efficiently. When a leader in technology certifies you, you'll stand out with your experience and skills.
You earn a top IT certification
Microsoft is a leading IT vendor, that issues the worldly recognized certifications(MTA, MCSA, MCSE and MCSD). Thus, being MCSA Windows Server 2016 certified means that you will be the owner of the top IT certification which is worth having today. This also implies that you'll be among IT professionals with the most recognized and sought-after skills.
Mastery of Windows Server 2016 networking skills
Mastering these skills comes about as you pursue and prepare for your exam. The process involves rigorous training and study that will leave you better equipped and ready to utilize your skills in providing solutions. You'll learn and carry out network connectivity functions and how to implement advanced networking solutions on the Windows Server 2016 architecture.
Increased employment opportunities
The moment you pass your Microsoft 70-741 exam – you'll be on your way to attaining your MCSA certification. Remember this is not a mere qualification. This credential adds value to you as a professional as it proves that you have the much-needed skills and experience. With this, the possibility of getting a job is very high. Working as a systems administrator, systems engineer, are networking specialist are some of the job roles for this certification.
You offer value in the workplace
Employers in enterprises and other organizations are looking for professionals who will add value to their businesses. Nothing beats earning a certification. It demonstrates that you have the knowledge, skills and experience to provide efficient solutions in your workplace. Your employer or potential employer will identify you as the go-to expert in your area of specialization.
Certification means attractive remuneration package
If you're looking to have your skills compensated better, then attaining the MCSA Windows Server 2016 certification is the way to go. Passing 70-741 exam is the right path towards this certification. Professionals with this certification can earn up to an average of $69,591 per annum as indicated byGlassdoor.
Certification is a stepping stone to advanced credentials
Your career dream as an IT professional should not end at attaining your MCSA certification. The Windows Server 2016 credential allows you the advantage of advancing your skills beyond the associate level. The next step after this is for you to attain the expert MCSE Core Infrastructure certification. This step would open more doors for your career advancement and give you value for your skills.
Final Thoughts
What's the next step after passing your Microsoft 70-741 exam? The exam gives you an opportunity to become an IT professional with the potential to grow from one skill level to the next. Passing this exam qualifies you for the most popular MCSA Windows Server 2016 certification. If you are thinking of what your next step in your career should be, then this is it.