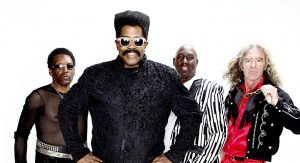 The State Fair of Texas has announced its confirmed list of 2019 free headlining concerts on the Chevrolet Main Stage. Featuring a wide variety of musical acts across all genres, the Chevrolet Main Stage hosts the Fair's lineup of nationally recognized headliners, in addition to the many venues throughout the fairgrounds that offer 24 days of free concerts, included with State Fair admission. Just a few of the special guests are spotlighted below.
Taking the stage on Saturday, Sept. 28 at 8:30 p.m. is CAMEO, the soul-influenced funk group that has been keeping it "funky" for more than 40 years. Founded and produced by the group's current lead singer Larry Blackmon, CAMEO's 17 albums have made multiple appearances on the charts, including the Billboard Top Ten and Black Music charts, along with a Grammy nomination for their break-through album "Word Up."
Opening Weekend concludes on Sunday, Sept. 29 at 5:30 p.m., with a performance by the chart-topping Latin band, La Maquinaria Norteña. The group's signature sound mixes modern and contemporary elements rooted in the northern music style of "Chihuahua," which highlights the saxophone and accordion.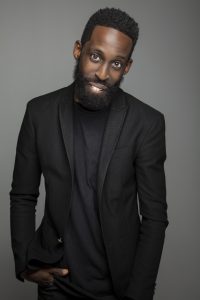 Gospel Night on the Chevrolet Main Stage welcomes Grammy award-winning gospel singer Tye Tribbet to close out the second weekend on Sunday, Oct. 6 at 5:30 pm. With one of the most relevant voices of this generation, his sound creates a dynamic new caliber of music that can not be classified by as one genre. Tribbet is often heralded as the "Elvis of Gospel," as his work has earned two Grammy awards for "Best Gospel Song" and "Best Gospel Album," along with one Soul Train award for "Best Gospel/Inspirational Performance."
Saddling up to take the stage after the Red River Showdown game on Saturday, October 12 at 8:30 p.m. are country legends Big & Rich featuring Cowboy Troy. A band, a brand, a bond and a brotherhood: Big Kenny Alphin and John Rich – Big & Rich – have blazed an indelible mark on modern country music, not simply by breaking the rules, but by setting them on fire. Big & Rich have captivated a multi-generational community of listeners with their sterling songcraft and recorded performances.  
The final act in the "Flashback Friday" series and the first of Closing weekend, Shining Star will bring an earth-shattering tribute to Earth, Wind, & Fire on Friday, Oct. 18 at 8:30 p.m. The band consists of eleven highly-talented vocalists and musicians, who harmoniously join together to present their music. This amazing recreation show is based on the 1970's thru 1980's the peak time of Earth, Wind & Fire's magical career. The tribute playlist has also been hailed as the definitive collection of their chart-topping hits. Fans will leave this musical and visual extravaganza feeling as though they have been entertained by one of the most well-known R&B pop bands ever, Earth, Wind, & Fire.