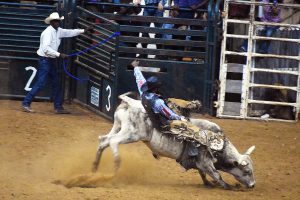 By: Rachel Hawkins, NDG Contributing Writer
The sound of cheering from hundreds of spectators as they collectively sang 'Old Town Road,' the clomping of horses as they kicked up dirt while the riders chased down calves, and bulls were the main event. The 31st Texas Black Invitational Rodeo kicked off the Juneteenth weekend in Dallas.
Texans and out-of-state visitors watched cowboys and cowgirls from all over the United States compete Saturday night, June 15, at the Fair Park Coliseum.
The rodeo featured 300 African American cowboys and cowgirls, who competed for $25,000 in prize money. They competed in Ranch Bronc Riding, Steer Wrestling (Bull Dogging), Wild Bull Riding, Cowboys Tie Down Rodeo, Ladies Barrel Racing, and a Pony Express Relay Race.
J.R. Searcy, a member of Circle L 5, has been in riding horses, competing in rodeos ever since he was a young child and intramurals in college.
"Getting into rodeos is something my grandfather did, and my father did," Searcy said. "When I moved here five years ago, I joined Circle L5. Circle L5 is the oldest black riding horse club in the whole state of Texas."
This is J's fifth year participating in this event.
"Rodeo is just part of nature," Searcy said. "Our culture has been involved with this for centuries. Breaking horses during slave time is something slaves would do, but actually, in Africa, that's what they did anyway. It's pretty much just in the blood."
The Circle L 5 Riding Club was founded in 1951, by Ed Landers, and four others. The idea of this club was for Landers, and any black cowboy to ride in any parade or rodeo.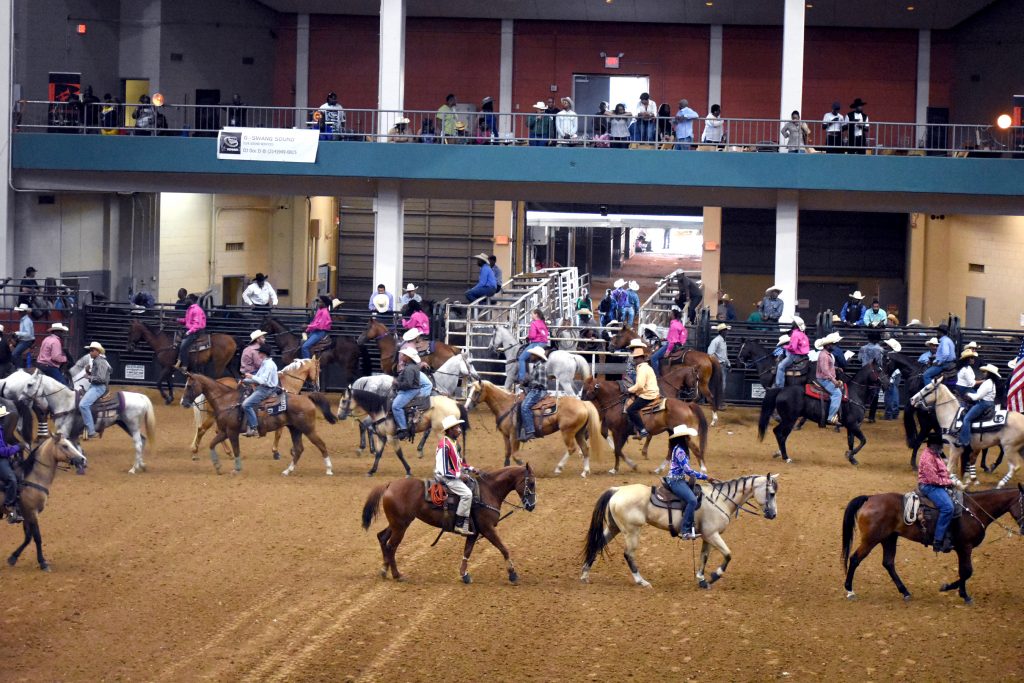 The history of Black Cowboys in America is a lesser known one. According to the Smithsonian, historian estimated one in four cowboys were actually black, but still to this day they're not featured in the popular narrative.
While ranchers fought in the war, many slaves were forced to learn how to handle horses and cattle.
Even after the Civil War, being a cowboy was one of the only few jobs offered to a man of color.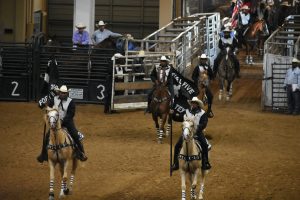 Presented by the African American Museum, the event started with the annual Cowboys and Cowgirls Grand Entry Parade which held riders, horses, Chief Renee Hall, and Sheriff Marian Brown. The rodeo has served for more than 25 years in Dallas.
Jonathan Brown had been riding bulls for a living for about 20 years, and he started when he was 12.
"My stepdad, he rode bulls, so when he and my mom started talking, he put me on, and I wanted to try myself anyways, so I've been riding since then," Brown said.
"I like the competition and the adrenaline," Brown said. "It's a gamble competing against the other guys.
I'm very competitive. I've been riding here (Texas Black Invitational Rodeo) since I was 17 years old.
Many historians to this day still question if the name "Cowboy" comes from the slave cow herders.
One of the most famous African American rodeo cowboys is Bill Pickett. Pickett invented the "bulldogging" technique, in which he would jump from his horse onto the bull and wrestle it to the ground.
The invention of barbwire and railroad may have ended the era of the cowboys, but African Americans all over the U.S. enjoy the sport. Many Black American compete in rodeos across the U.S., especially around Juneteenth, to educate and raise awareness on the forgotten history of Black Cowboys.
While Hollywood may have whitewashed the original cowboys, the 31st Texas Black Invitational Rodeo will never forget them.