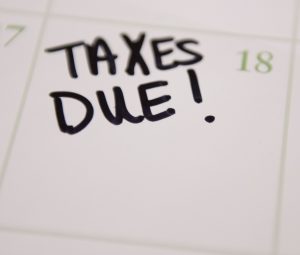 The good news is 98.6 percent of Dallas County taxpayers have paid their 2018 annual property taxes (2019 taxes will be billed in October 2019). However, Dallas County Tax Assessor/Collector John R. Ames is not yet ready to close the books on the 2018 tax year.
"Although most people have paid for 2018, the small percentage who still haven't owe Dallas County taxing entities over $97 million," Ames said. "Essential services such as law enforcement, quality schools, roadways, and courts all depend on these much–needed revenues. All we ask is that everyone pays their equal share."
To that end, the County is stepping up its collections efforts, with the assistance of the law firm of Linebarger Goggan Blair & Sampson, LLP. Linebarger recently mailed 30,902 letters to Dallas County property owners, providing important information and requesting their immediate attention.
"I'd ask everyone, please review the letter and give the law firm a call," Ames said. "The firm cannot give you legal advice, but it will guide you in the right direction so you can resolve your outstanding obligation."
Both Ames and the law firm recognize some taxpayers face difficulty paying and they are willing to work with taxpayers who are facing a hardship.
"Taxpayers should contact us immediately to advise us of their given situation. My office will make every effort to assist the taxpayers of Dallas County," Bridget Moreno Lopez, managing partner of the law firm said. 
Ames points out that for those who do nothing, additional collection processes such as a lawsuit, tax foreclosure or a tax warrant (for business owners) may be a consequence.
"Most people understand that we all have an obligation to do our part to fund the services our tax dollars support, which is why such a high percentage of people have already paid," he added. "While it's unfortunate that we have to provide these notices and, if needed, take additional steps to collect we want to be sure we advise our taxpayers of what can realistically happen if they fail to pay or resolve their delinquency."
Taxes can be paid online by visiting the tax office website at dallascounty.org/tax. For assistance, taxpayers may contact Linebarger Goggan Blair & Sampson, LLP at 214-880-0076 or the Dallas County Tax Office at 214-653-7811.