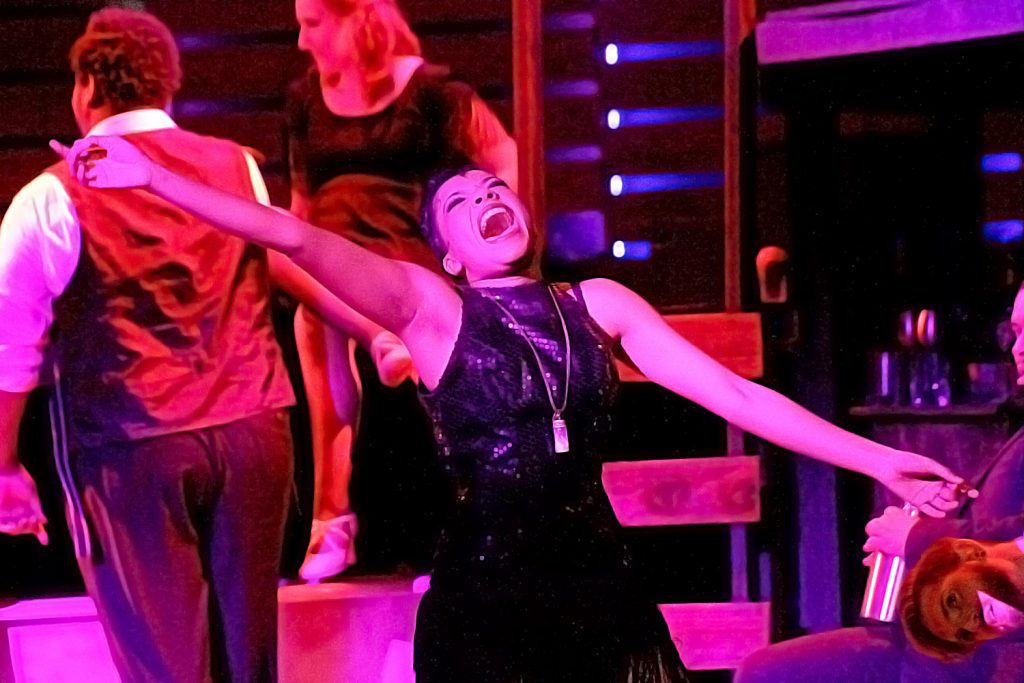 By David Wilfong, NDG Contributing Writer
The Bishop Arts Theatre is currently running a production of "The Wild Party," which is a bawdy musical romp through a speakeasy-esque environment in the 1920s. The play is a continuous series of musical numbers, telling the story of a tumultuous sexual relationship that culminates in a climax of dire circumstances.
The story follows Queenie (portrayed by Kristin Colaneri), who is known for living somewhat on the wild side, but who longs for the perfect relationship with the right man for her. She becomes attached to a clown named Burrs (Nolan Spinks) who develops a possessive, controlling streak. She decides to throw a massive party, and in the process brings another man into the fold, Black (Antonio Thomas).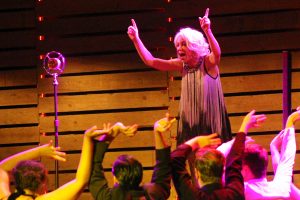 The story is based on a 1928 poem of the same name written by Joseph Moncure March. As a stage production, it debuted Off-Broadway in 2000 by The Manhattan Theatre Club. While not as well known as many pieces coming out of New York, The Wild Party has won a handful of prestigious awards and has been produced on numerous stages throughout the United States. In Dallas, it is being directed by Adam Adolfo, who is also the director of marketing and community engagement for the theater.
At Bishop Arts Theatre, the Dallas production is anchored by the vocal talents of Colaneri and Ashley Ragsdale (playing Kate), both of whom are making their debut performances at the Oak Cliff venue. Unlike many musicals performed on stage locally, the sound is organic and made from scratch, with a band tucked away on risers above the vocalists on stage.
The Wild Party is naughty and never boring. However, it is filled to the brim with adult content, sexuality, and a bit of violence thrown in as well. This is not a performance for younger viewers. The production runs through Oct. 27 at Bishop Arts Theatre (215 South Tyler Street in Dallas). More information can be found on the theater's website (www.bishopartstheatre.org).