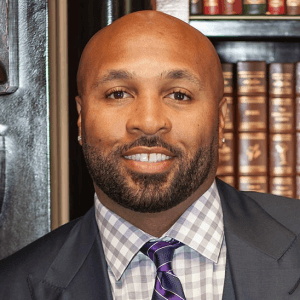 By: Dr. Tye Caldwell, NDG Guest Contributor
As an entrepreneur who is building a business and creating jobs, I use free and low-cost digital business tools to innovate in a traditional brick and mortar industry, and my story is not unique.
But it is one that our elected officials–especially in Texas–must hear and understand before they disrupt a vital digital ecosystem with new laws and new regulations. Particularly since a group of Attorneys General, including our very own Ken Paxton, is investigating the providers of these tools and are worried that they are somehow anti-competitive. Without these tools, my business would not exist. 
My wife and I opened our first salon more than twenty years ago. Most people don't realize that many stylists are not employed by the salon where they work–you are either a full-time employee, rent a chair or suite on a contract, or share a portion of your revenue with the owner via commission. Typically, the long-term contracts are 6-months or year-long commitments.
Soon after we expanded, a stylist called and asked to rent some of our unused space on a short-term basis. We figured some revenue was better than no revenue, so we agreed to a day lease while continuing to seek long-term tenants. But after several months and a few more short-term trials, we realized we had created a successful new business model. Moreover, we wondered if it was possible to create a service that would connect stylists with salons looking to fill empty space on demand – sort of an Airbnb for stylists and salons. 
A quick Google search confirmed that there was no existing app or other digital service to connect stylists and salons with unused space. We quickly bootstrapped an MVP, joined a tech incubator, and with great mentors and support launched the first-of-its-kind app that connects salons and stylists to rent out their excess capacity. Today, we have 14 employees, but more importantly we have helped thousands of salons and barbershops find new revenue and thousands of stylists make more money. 
None of this would be possible without digital tools. In fact, recent studies show that more than 80 percent of small businesses just like ours benefit from digital tools and services. 
More than a third of our business is generated from Google Adwords, which has proven to be the most cost-effective way to grow our business. We also produce and promote instructional videos on YouTube that help us grow our brand and become a thought leader in our industry. We initially used group text messaging to coordinate with salons and stylists, but Google's Firebase is better – it allows us to communicate and share data with customers directly through our app.  
The list of tools goes on and on: Stripe, Instagram, Slack. They are digital innovators, but more importantly they are low-cost tools that each make starting and growing a business a bit easier. 
Small businesses are the backbone of the American economy, and I implore Congress to listen to us. It is my hope that our elected officials better understand just how dependent small businesses are on technology and digital platforms.
Beauty salons and barbershops are one of America's oldest industries, but each salon is increasingly using digital technology and our business is a digital innovator. At the end of the day, we help thousands of brick and mortar salons and barbershops keep their doors open and thousands of stylists keep more of their hard-earned money. 
Before policymakers pass new laws or Attorney General Paxton and his colleagues take any action that would change how digital platforms work for small businesses, my hope is that they each educate themselves and understand the small business economy. Getting this wrong could be disastrous to millions of hard-working Americans.  
Dr. Tye Caldwell, a McKinney-based CEO and co-founder of ShearShare.