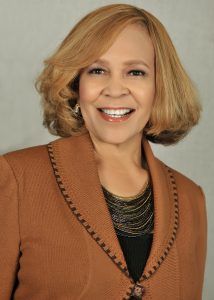 Mayor Eric Johnson has appointed City Councilmember Paula Blackmon and former state Rep. Helen Giddings to the board of VisitDallas.
Giddings and Blackmon will serve two-year terms on the board for the convention and visitors bureau, which has a total of 21 voting members.
"Councilmember Blackmon and Representative Giddings are distinguished public servants. Based on my experiences serving with both of them, I am confident they will make excellent board members for the organization responsible for driving tourism to our city," Mayor Johnson said. "They will also bring fresh eyes to VisitDallas as we work with its new leadership to make it more responsive and accountable to the City of Dallas."
Blackmon, a longtime East Dallas resident, and political strategist has represented City Council District 9 since June 2019. She previously served in leadership roles under Dallas ISD Superintendent Mike Miles and Mayors Mike Rawlings and Tom Leppert.
In addition, as director of public affairs with The Real Estate Council, Blackmon helped secure funding for what is now Klyde Warren Park, one of the city's most popular attractions.
"I am excited about my appointment to the VisitDallas board and the confidence Mayor Johnson has entrusted in me," Blackmon said. "There is still much work to be done to ensure contract compliance and transparency, and I look forward to working with VisitDallas and its new leadership to get this done."
Giddings, the founder and president of Multiplex, Inc., represented part of southern Dallas in the Texas House of Representatives from 1993-2019 and previously served as co-chair of the Dallas Area Legislative Delegation. She also has served as vice president of leadership development at the Greater Dallas Chamber of Commerce (now the Dallas Regional Chamber) and as an executive at Sears.
Giddings has a long history of civic engagement that includes service on many local boards, including the boards for the African American Museum, Dallas Symphony Orchestra, Dallas Summer Musicals, Dallas Historical Society, and the Dallas City Plan Commission. She was also the board chair of the Dallas Black Chamber of Commerce.
"I had the privilege of serving Dallas in the Legislature alongside Mayor Johnson, and I am honored that he has asked me to serve on the board of VisitDallas," Giddings said. "Dallas deserves strong and diverse representation on this board, and I intend to make sure we present our city in the best possible light to the rest of the state, the country, and the world."
Blackmon and Giddings will serve through November 30, 2021, and will replace Mayor Pro Tem Adam Medrano and City Councilmember Jennifer Staubach Gates, who were holdovers from the previous administration.