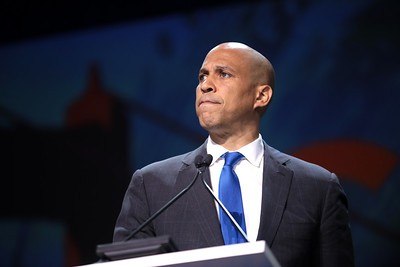 Senator Cory Booker has announced he is suspending his bid for the White House. At one point the 2020 Democratic race was one of the most diverse in history with Booker, Senator Kamala Harris and former HUD head Julian Castro. A latecomer to the race former governor Deval Patrick is the only African American candidate left in the race.
"It was a difficult decision to make, but I got in this race to win, and I've always said I wouldn't continue if there was no longer a path to victory," Booker stated in an email announcing his decision to leave the presidential race.
Booker throughout the campaign struggled to raise the kind of money necessary when running for president, he also never made a big push in the polls. He has failed to qualify for the two most recent presidential debates.
He made it very clear, Booker plans to support the eventual nominee in the effort to defeat President Donald Trump.
"I will be doing everything in my power to elect the eventual Democratic nominee for president, whomever that may be, and to elect great Democrats to the Senate and up and down the ballot. 2020 is the most important election of our lifetimes — we have to beat Donald Trump… but beating Trump is the floor, not the ceiling," Booker stated.