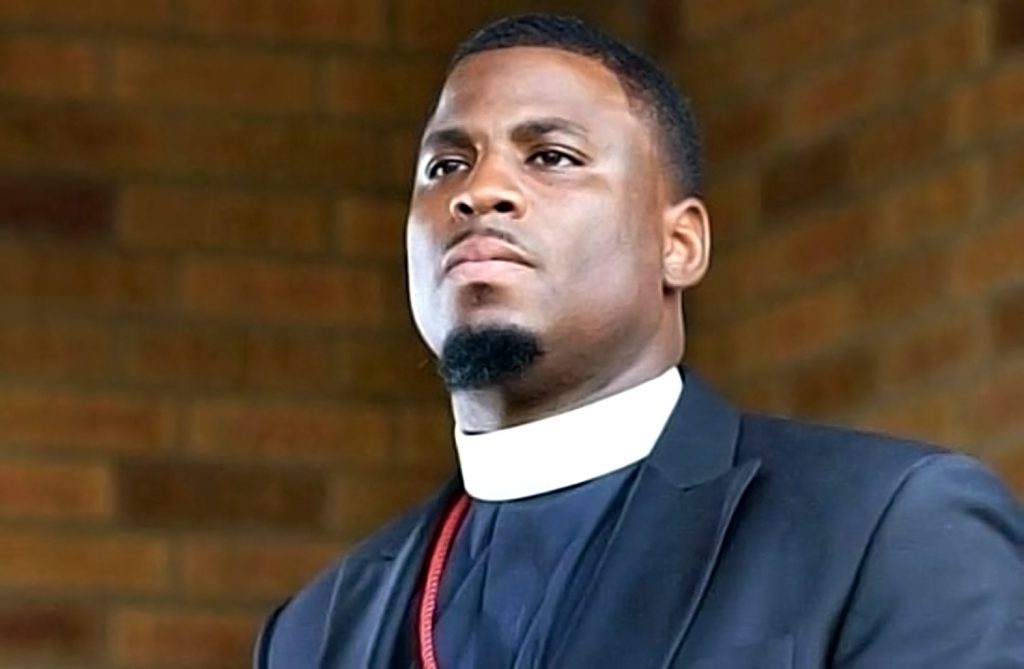 By: Andre T. Johnson
FORT WORTH, Texas — There's nothing like a praying mother.
If anyone can greatly attest to this notion, it's Charles Jones.
Consider, for instance, how during his youth, Jones recalls vividly the days during which his mother had steadfastly gone to great lengths to ensure her family's single-parent household was covered, both in the natural and the spirit.
"I learned how to be strong watching my mom battle through some difficult seasons in life," Jones told Making Headline News during a recent interview. "There were many times as a single mother she made sacrifices to ensure we were covered. She went without to make sure we had."
For what it's worth, it is due in large part to those valuable, life-altering lessons Jones had embraced as a young lad that, by all accounts, have greatly shaped the overall landscape of his life, a life that has catapulted him to the divine purpose for which God created him.
Fast forward a few decades later, and here's Jones, savoring his rightful and well-deserved place as the Founder and Senior Pastor of New Creation Fellowship Church, the flourishing ministry he organized in February 2011 amid what he described as "a deep concern" for his family, friends, and the community.
Located at 2126 Amanda Avenue in Fort Worth, Texas, New Creation Fellowship is a Church of God In Christ-affiliated institution which, since its inception, has emerged as a thriving, progressive church by which God is manifesting Himself through the evidence of signs, wonders, and rapid ministry growth, according to a detailed introduction at http://www.ncfcogic.org/home.html.
For Jones, 42, his rise to finding his niche in what has become a commendable and well-respected Pastoral tenure had surfaced amid humble beginnings. It was, in fact, because of the influential impact of his mother, coupled with the strict Christian-based principles of his grandmother that essentially had paved the way to the former Texas Christian University football player shifting his focus from the gridiron to the pulpit.
"I witnessed her struggle, felt her pain, but every day was another opportunity for her to go out and do what was necessary to provide and survive," said Jones, recalling his mother's massive impact on his life during his youth. "We had nothing, but she refused to allow us to look like what we were going through. She pushed my dreams of being an athlete while praying that the streets, gangs, and drugs wouldn't swallow me up."
Interestingly, as Jones explained, even when recurring injuries reduced his effectiveness to play for a high-profile Division 1 football program — thus "halted my aspirations as an athlete," he acknowledged — there was that one person besides God who had — for a lack of better words — proven to his ride or die soulmate.
That one person: Elect Lady Jennifer Jones (or "Lady J"), Jones' beloved companion to whom he's been married for 19-plus years. The couple share five daughters (Katelyn, Kylah, KaLeah, Kendall and Charlize), each of whom like their parents, are actively involved in ministry.
It wasn't long thereafter that Jones had officially hung up his helmet and cleats and subsequently commenced to calling audibles for God.
"I accepted my call a few months after that," Jones explained. "This is the PG (parental guidance) version of my testimony."
Regardless of how Jones labels his testimony, what matters, really, at this stage in his life is that such an intriguing and tear-jerking memory is what essentially had spearheaded his quest to press and navigate toward a destiny that was accompanied by his heaven-mandated assignment — the birthing of his ministry.
"New Creation Fellowship Church is a vision inspired by God," Jones said. "In essence, (it is) a Macedonian call that was necessary on my way to heaven…one that was birthed with the purpose of strengthening the nucleus of family, community and the total man, first naturally then spiritually."
For Jones, God has surely blessed his family and exalted his ministry for such a pivotal time as now.
Eight years and counting to be exact.
"My servitude transcended the pulpit and Sunday morning services," Jones said. "God told me to make His life easy, hold Him up and do whatever was necessary in order for Him to facilitate vision."
Just as his praying mother had taught him back in the day.
If anyone can greatly attest to this notion, it's Charles Jones.
Andre Johnson is the award-winning Founder and Publisher for Making Headline News. To reach Johnson, send an email to makingheadlinenews@gmail.com. Also, follow him on Twitter @AJ_Journalist.