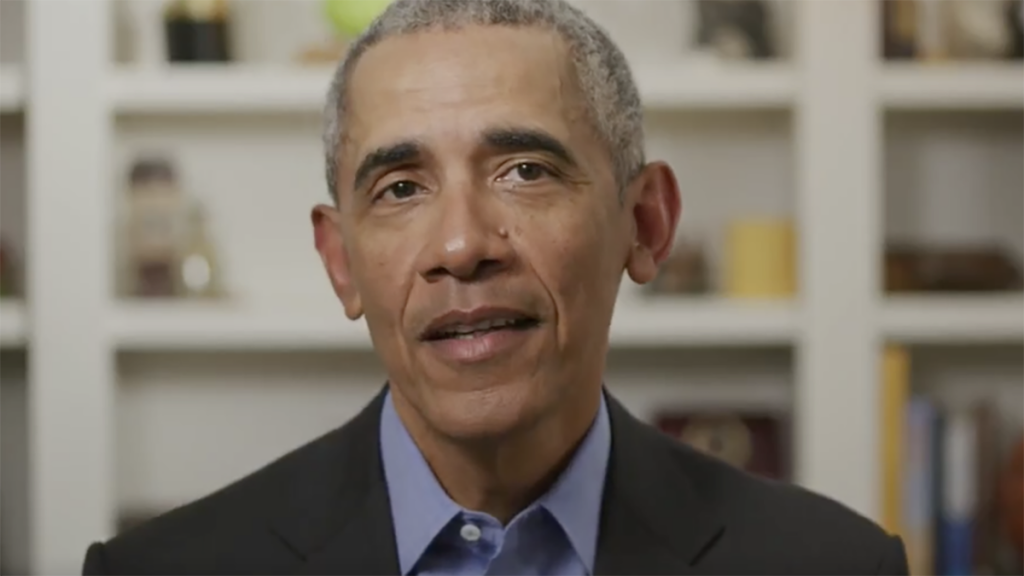 Former President Barack Obama, the standard-bearer of the Democratic Party, officially endorses his former vice president's bid for the White House. In a nearly 13 minute video released via Twitter, Obama discussed not only why he supports Joe Biden but makes it clear he is not impressed with how the current administration is handling the COVID-19 crisis.
After yesterday's display of anger at the media or anyone who questions him during the White House briefing by President Donald Trump, Obama points out America is need of leadership which "is guided by knowledge and experience, honesty and humility; empathy and grace" during such a national crisis." This is the type of leadership he believes Biden will provide.
Throughout the campaign, Obama studiously did not
During his video, he offers his good wishes to the public from Michelle and himself. He applauded the courage, kindness, and bravery of healthcare officials, first responders and those working to keep the economy working.
He reminded viewers that the spirit of looking out for each other cannot be confined to our homes, our community or places of worship. "It also has to be reflected in our national government," Obama stated. In a nod to the job the governors and local officials have done he said it cannot be confined to them only, "it belongs in our White House," Obama stated.
"And I believe Joe has all the qualities we need in a president right now," Obama stated.
Obama did not overlook the final opponent Biden faced, Senator Bernie Sanders. He extended what he hopes is an olive branch to Sanders' supporters.
"Bernie's an American original, a man who has devoted his life to giving voice to working people's hopes, dreams, and frustrations. He and I haven't always agreed on everything, but we've always shared a conviction that we have to make America a fairer, more just, more equitable society," Obama stated.
Sanders in a video chat with Biden appears ready to help retake the White House.
"We need you in the White House. I will do all that I can to see that that happens, Joe," Sanders stated.
The only notable voices missing in the rally around Joe campaign: Bill and Hillary. However, there is no reason to believe there is bad blood between them.
Clearly the gloves are off when it comes to Obama's successor.
"One thing everybody has learned by now is that the Republicans occupying the White House and running the US Senate are not interested in progress," Obama stated. "They're interested in power."
He discussed the need to restore not only dignity to the office but also to bring America back to the forefront of the world stage by rejoining the Paris Climate Change agreement.