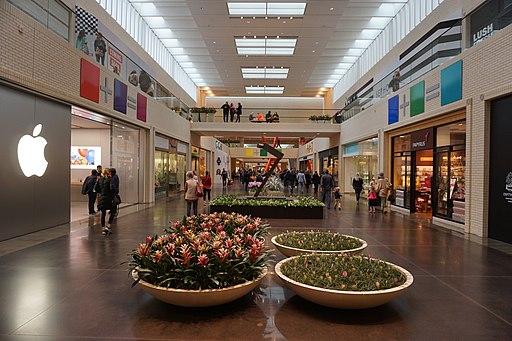 By Ruth Ferguson, NDG Editor
This week Texas Governor Greg Abbott issued an executive order allowing specific businesses to reopen May 1. However, just because you can, should you rush to the movie theaters, restaurants, malls (not the food courts), non-interactive museums and libraries? Yes, many are anxious to get out and be among friends and loved ones, but is it the right time?
Even as the governor's plan was announced, several critics pointed to flaws in Phase One. The most critical element of concern is the lack of testing in Texas. Yes, our numbers seem relatively low. However, on Monday Texas ranked last in testing, according to Dallas County Judge Clay Jenkins. Do we really know how widespread the virus is in Texas?
Several NDG readers responded with a resounding "no thanks" via a recent Facebook post we shared.
Amy Buckley said, "No, the numbers are still going up," which would seem to rule out Dallas County's eligibility to reopen according to the guidelines.
Indeed they are rising, with Tuesday's report being the highest one-day totals for new cases and deaths.
"Dallas County Health and Human Services reports 135 new cases and 10 deaths. Today ties for our deadliest day thus far in the COVID-19 pandemic in Dallas County," Judge Jenkins stated. Those who passed away ranged from a teenager in Lancaster with no known underlying health conditions to a 90-year old man in a nursing home.
Several restaurants are proceeding with their reopening plans, others are saying "thank you, but no thanks." They do not believe it makes fiscal sense when they are limited to 25 percent capacity.
Other local venues are not rushing to open, either.
"The health and well-being of our guests, staff, and community is our highest priority," said Becky Mayad, a representative for the Perot Museum. "While we support the eventual reopening of certain sectors of the economy – and appreciate that the plan recognizes the unique nature of each institution – the Perot Museum of Nature and Science will not reopen May 1. Our leadership team will thoughtfully consider the ongoing social-distancing mandates and other compliance factors as we determine when to reopen."
The Dallas Arboretum via a representative stated, "At this time, we expect to have an opening date near the end of May, if not sooner. We will update our website and other social outlets as soon as we have a firm date."
The churches have had the option for weeks in Texas to hold services with specific guidelines in place. Yet, many offered virtual Easter services this year and since. Perhaps too many headlines of church members and pastors lost to COVID-19 led to their decision.
Even in the grocery stores, there are numerous reports of different stores managing the process differently. Reportedly at least at some Costco locations, you cannot enter without a mask. Meanwhile, at some Walmarts, few are wearing them, or many allegedly are not practicing safe distancing.
The City of Dallas last week had to institute a plan limiting visitors at Katy Trail based on the first letter of your last name on the weekends. Unfortunately, too many were disregarding safe distancing rules.
In the end, the only one who can and should make that decision is you. Several factors must be considered. First, your health, your loved ones, and those who you will come into contact with – is a trip to your favorite restaurant worth the health risk? Do we have enough data to make an informed decision?
I will see you in a few weeks.