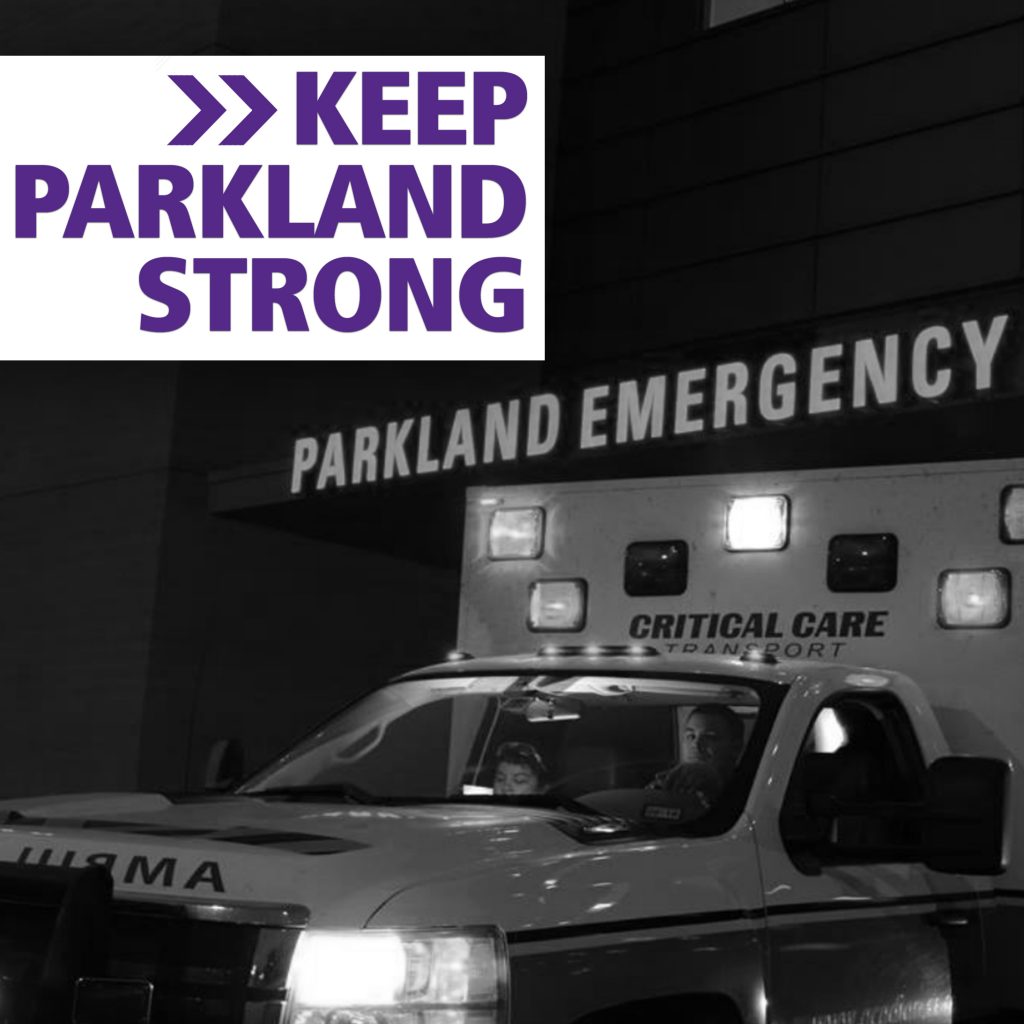 More than $3.5 million in philanthropic gifts have been committed to Parkland Foundation to support a new Public Health Preparedness Fund, helping Parkland Health & Hospital System respond to the most urgent needs that come with delivering quality, compassionate care in Dallas County during the current COVID-19 pandemic.
"As the only public health system in Dallas County, Parkland depends on the generosity of dedicated supporters to sustain its high level of care through public health emergencies, such as the COVID-19 pandemic," explains Michael A. Horne, EdD, president and CEO of Parkland Foundation. "We are grateful for the outpouring of support from so many in our community at such a critical time. On behalf of our caregivers and patients, I extend a most sincere thank you."
The Public Health Preparedness Fund was established by generous, long-time Parkland champions as cases of COVID-19 arrived in Dallas County. In addition to helping Parkland respond to the current pandemic, the fund will also build capacity for Parkland to make an immediate impact locally when the next public health emergency arises.
Donations to the Public Health Preparedness Fund have already provided:
State-of-the-art, rapid testing machines for COVID-19 and other diseases,

Childcare support for critical frontline healthcare workers,

UV light disinfectant systems that can eradicate "superbugs" like COVID-19,

Drive-through screening sites at Parkland, the American Airlines Center and Ellis Davis Field House, and

Furniture and additional staffing to accommodate a surge in patient volume.
Additional ways to help Parkland and support our caregivers include:
As Parkland continues to screen and treat COVID-19 patients, provide assistance for caregivers on the front line, secure personal protection equipment and purchase necessary testing and disinfecting supplies, Parkland Foundation continues to accept donations with a goal of raising $10 million for the Public Health Preparedness Fund.
Donations can be made online at www.IStandforParkland.org/ParklandStrong or by contacting Cindy Scott, vice president of development, at cindy.scott@phhs.org or 214-266-2021. A full list of donors can be found at www.IStandforParkland.org/PublicHealth.