More than 85 colorful lowriders traveled across Oak Cliff Sunday in the Let's Get Counted Cruise Sunday, July 12, to remind people there is still time to be counted by filling out the 2020 U.S. Census by Oct. 31.
Starting at Mountain View College, the colorful line of lowriders cruised through Illinois Avenue to Hampton Road to Zang Boulevard, where the group dispersed. Several of the cars then joined the Census Live events on Jefferson Boulevard, where Dallas County Counts! Staff and volunteers—wearing their distinctive uniforms—had set up information booths, music, and free Wi-Fi so families could fill out the Census online form right there and get counted.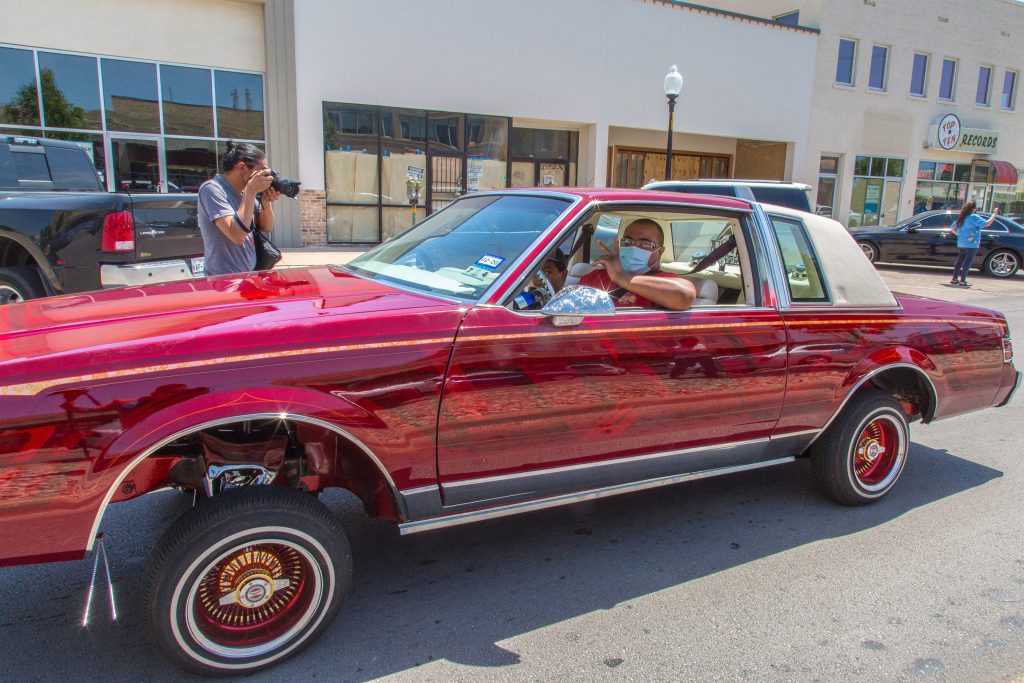 The United Lowriders Association and the Dallas County Counts! campaign came together to drive home the importance of everyone taking part in this year's Census count. The decennial population count is used to determine the allocation of billions of dollars in funds for such services as health, education, and transportation as well as to establish representation at all levels of government.
This year's Census outreach is led by local ad agency, ABI. "This partnership is exactly what's needed to make sure all residents know how important they are to the future of our area," said Sophia Johnson, President, ABI. "We want everyone to understand that more people means more money and more power for our local communities and for Texas."
The United Lowriders Association was established 25 years ago to unite car clubs and solo riders that share the common interest in lowriders and to serve the community by combating the stereotypical image that the general public has of the lifestyle, said Lucy Bocanegra, a member of the ULA board of directors.
She added that the group was excited to contribute to getting more people in Oak Cliff—an area that has been traditionally hard to count—to respond to the Census.
"We want people in our community to be counted," said Josie Cortez-Lozano current ULA president. "We want people to know that being counted means better roads, schools and representation. If we do not respond, we will not get things other areas get by responding."
For information in several languages about the 2020 U.S. Census and to fill out the form online, visit https://www.2020census.gov.