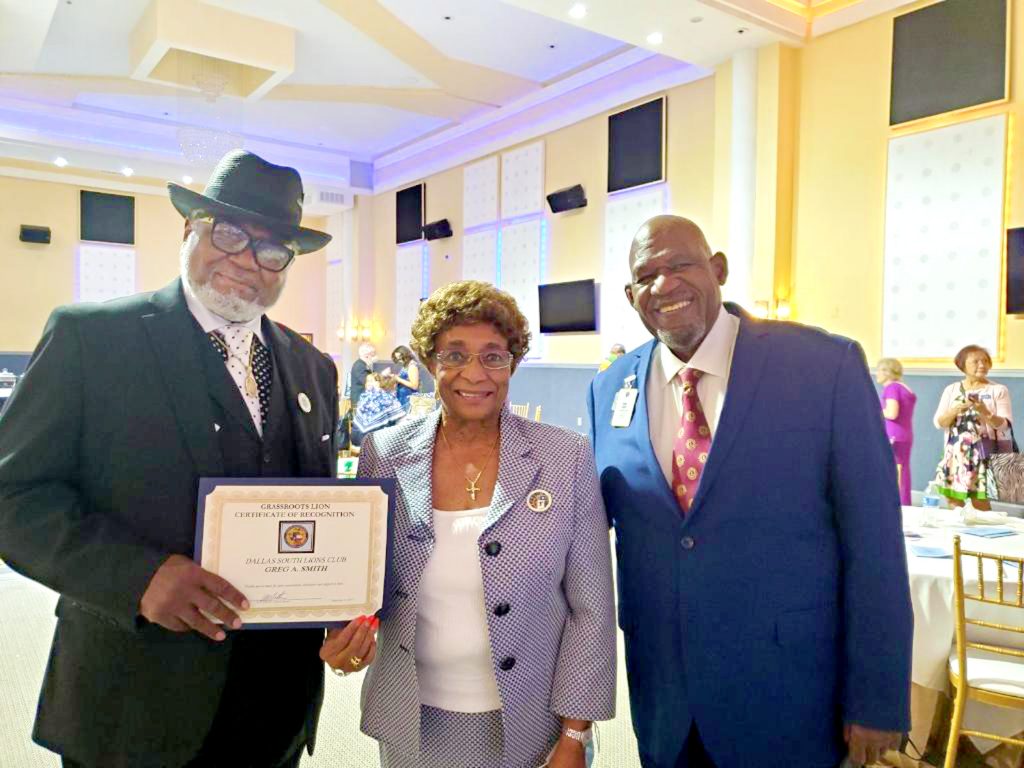 For the local music community, Gregg A. Smith is known for his long career in the Blues genre. But at the annual convention of the Lions Club District 2-X1, Smith was lauded for his support of the philanthropic organization a the "Grassroots Member of the Year" from the Dallas South Club.
The Grassroots award is given to a member of the club who is considered an "up-and-coming" contributor to the organization. It is specifically for someone who has been a member of the club for less than five years, and has not been so honored previously. Selection is based on a member's having "been exemplary to the spirit of lionism through deeds and service to others."
The recognition ceremony was held on Sept. 19 at the Indo-Pak Banquet Hall in Arlington. The keynote speaker was Past International President Jimmy Ross. Smith was among 21 recipients from various Lions Club chapters throughout the northeast Texas area.
The Dallas South Club is always looking for new members. The Lions Club is an international philanthropic organization which began in 1917. Its mission is "to empower volunteers to serve their communities, meet humanitarian needs, encourage peace and promote international understanding through Lions clubs."
Anyone interested in joining the Dallas South chpter shoudl call Dallas South Lion President Gregg A Smith at 469-471-4180.