-Shared by Media
Going paperless offers many benefits for small businesses – it cuts down on the costs of printing and improves your workforce's productivity. A paperless office makes collaboration easier between your employees and customers by embracing digital communications available anywhere around the world. The good thing is, there are many business solutions today that can help you steer away from the security loopholes found in many paper-based business processes.
While choosing to go paperless is a great move, it requires some planning. You must ensure that you can still uphold the highest quality standards in your processes and support employee collaboration and productivity. It all comes down to the solutions you choose for your small business. Here are four ways your business can go paperless:
Adopt Cloud Faxing
Faxing documents is an essential function for many businesses today. From sending legally-binding documents with authentic signatures to sending and receiving confidential information such as business proposals and detailed contracts, faxing is indispensable – at least for now. But, sending and receiving faxes through traditional fax machines affects business productivity.
These processes come down to a never-ending use of paper. You can go paperless and avoid the hassles that come with running traditional fax machines by adopting cloud faxing. With a local fax number and the right service provider, you can simply and easily send and receive faxes from any device, sign documents digitally, and even store and manage them online with no need for printing.
Embrace Paperless Payments
Physical receipts, checks, invoices, and other payment documents can easily get lost in a pile of endless paperwork. Cash payments also add to the layer of complexity to your small business processes, as you need to physically visit the bank to withdraw or deposit money, increasing the risk of theft or loss. Embracing paperless payment solutions is the way to go.
Tech-driven payment solutions eliminate the need for paper-based payments. For instance, if you own a retail store, you can use a POS system to accept in-store payments instead of cash. Invoice tracking tools also come in handy when managing invoices and receipts. You can even embrace online banking to transact securely and protect your business from fraud and theft.
Embrace Cloud Storage for Your Documents
One of the biggest challenges in operating a paper-based business is that you need lots of cabinet storage space to store documents and have someone to manage the paperwork physically. Organizing and managing all these documents becomes a challenge at some point. By embracing cloud storage and document management, you can save yourself lots of time and hassle.
Having a central repository with an in-built search feature is a great way to help your employees find any information they need, from any location. Having such a system in place ensures convenient access to your documents via smartphone, tablet, or PC – from anywhere, anytime. The process is also straightforward and seamless, and your employees will love it.
Start Using Project Management Tools
If you're still relying on bulletin boards to delegate tasks to employees, you're losing out on streamlined project management benefits. With more small businesses embracing collaboration and remote working, the need for project management tools is growing. These tools improve task delegation, team collaboration, and overall workflow.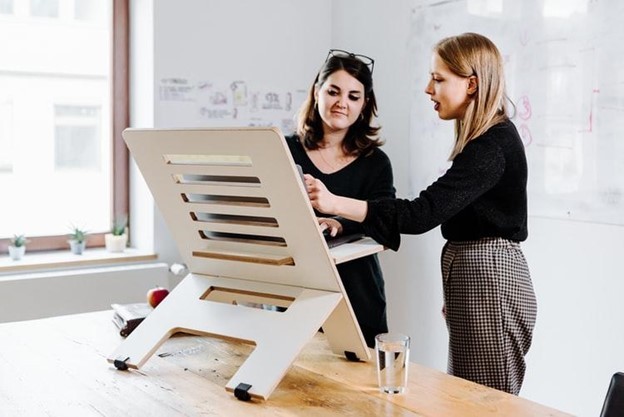 With popular online tools such as Trello and Asana, you can easily manage projects of any size for your business with your employees' input. The tools are easy to use and come with various features to fit your specific business needs. If you're looking to organize work effectively and manage tasks without relying on paperwork, implement a project management tool.
Find the Right Solution for Your Business
Going paperless is a decision that most businesses face, especially when looking at cost-cutting measures. If you want to switch from paper-based processes to paperless solutions, you must look for the most cost-effective and convenient solutions that fit your small business needs.