Thousands of Texans are recovering from last week's severe winter storm, which caused power outages, bursting water pipes, and water supply concerns across the state. Now, residents in more than 100 counties can apply for federal aid through FEMA.
FEMA's federal aid for the winter storms includes assistance for temporary housing, home repairs, low-interest loans to cover uninsured damages and losses, and more.
The Biden administration issued a major disaster declaration which included aid for 77 counties. Gov. Greg Abbott's office announced federal aid would be extended to 31 more counties as well. You can see the full list of counties eligible for aid here.
Applications for assistance are open now and Texans have 60 days from the disaster declaration (issued Feb. 19) to apply. Here is what you need to know if you are looking for federal aid from the winter weather.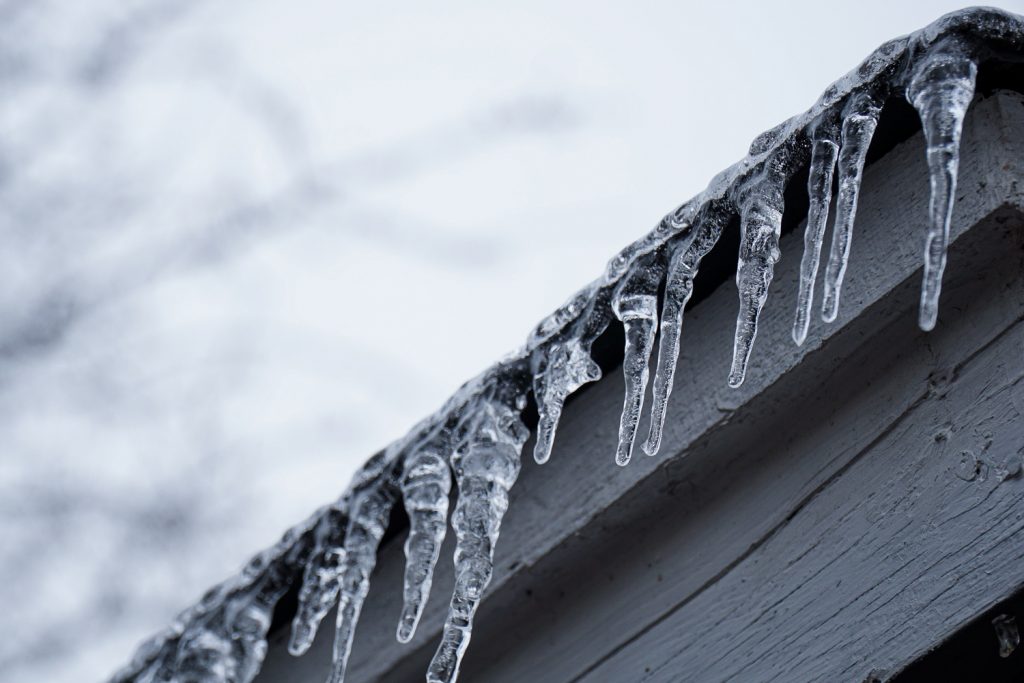 If you have insurance, you must first file a claim with your insurance company before applying for federal aid.
According to FEMA, it cannot duplicate coverage for losses that have already been covered by insurance. However, if your insurance does not or cannot cover all your household's damage, you could be eligible for federal aid.
Before applying for assistance, Texans should do these three things:
• Take photos of the damage to your home and/or belongings
• Make a list of items that were damaged or lost because of the winter storm
• Have an insurance determination letter, documents proving your ownership or occupancy, and proof of ID
And when you are ready to apply, you should have the following information available:
• Your current phone number
• Your address at the time of the storm and where you are staying now
• Your Social Security number, if possible
• Your list of damages and losses
• If you are insured, the insurance policy number or the agent and company name
To apply for federal aid, visit www.disasterassistance.gov. After you apply, FEMA will review your application and decide if you are eligible to receive assistance.
For those without internet, you can register for aid by calling 800-621-3362 or TTY: 800-462-7585.
Businesses, homeowners, and renters could be eligible for low-interest loans from the U.S. Small Business Administration. Contact the SBA at 1-800-659-2955 or visit www.sba.gov/services/disasterassistance.
For other ways to give or receive assistance to Texans in need, there are many mutual aid funds, food banks, and non-profits dedicated to disaster relief.
How to help Texans affected by the winter storm
After a major winter storm slammed into the Lone Star State earlier this week, millions of Texans are recovering from the damage done. Some are still without power, while others have experienced issues with their water supply, pipes bursting, and other problems.
The fallout from this storm will continue to impact Texans for the foreseeable future. Here are a few ways you can help with disaster relief:
• Donate to a mutual aid fund. Mutual aid funds provide several relief options, such as housing, food, water, and support systems. In Texas, options include Mutual Aid Houston, Feed the People Dallas, Austin Mutual Aid, and Casa Marianella, among many others.
• Donate to a Texas food bank. Many families in Texas saw property damage when frozen pipes burst during the storm. This could affect their food supply and their access to a kitchen. Food banks in Texas are accepting monetary donations as well as food donations. Visit Feeding Texas to find a comprehensive list of food banks based on your ZIP code.
• Support Texas animal shelters. Many of these shelters are struggling to keep their animals warm and may also be dealing with property damage from the storm. SPCA of Texas operates in several locations across the Lone Star State and is accepting donations.
• Crowdsource Rescue is accepting donations and volunteers to help those in need across the state.
• The Austin Disaster Relief Network is raising funds and recruiting volunteers to support Texans affected by the storm.
• National organizations are operating in Texas, including the American Red Cross in North Texas, Central and South Texas, and the Gulf Coast area.
• AirBnB's "Open Homes" program allows residents to open up their homes to those in need.
• Donate to the Partnership for Inclusive Disaster Strategies, the only disability-led organization in the U.S. with a focus on inclusion.
• The Way Home in Houston is comprised of more than 100 partners aiming to end homelessness.
As always, it's imperative you fully research any organization or charity that you would like to donate to or receive aid from. FEMA issued a warning that scammers are using fake phone numbers to scam Texans affected by the storms and those hoping to donate to disaster relief funds.