By Breanne Holley
NDG Staff Writer
Dallas City Councilwoman Carolyn Arnold gave more insight into the requirements for receiving the Covid vaccine in the Dallas county area during the Friday afternoon interview. Arnold mentioned that "this week and next the priority group are those 75 years of age and older."
Arnold also noted that the system does change daily and weekly, so it is important to stay current and up to date with information. The city, as well as the entire nation, is now creeping into just over a year with the pandemic and the highest risk groups of people are the elderly and those with underlying health conditions such as diabetes, upper respiratory, liver disorders, compromised immune systems etc.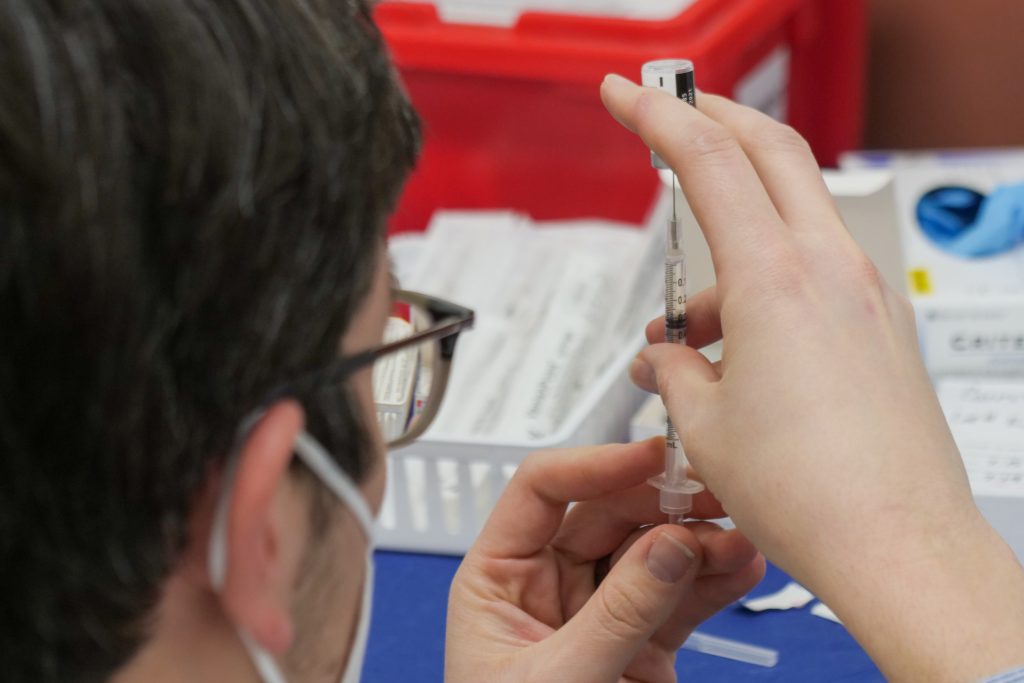 The other groups that can register for the vaccine are known as phase A and phase B. Arnold has said that Phase A are "healthcare workers such as doctors nurses and first responders," and "Phase B are those 65 and older or 16 and older with underlying health conditions." The website that does have the current information for the COVID-19 vaccine is dallascounty.org. There are three mega sites that are administering the vaccine, and those are Fair Park, Ellis Davis Field off of I-20 and Polk, and Eastfield College.
Dallas City Councilwoman Carolyn Arnold is an activist for two zip codes in the Dallas county area that are part of five known "hotspot" areas for the Covid-19 virus, this means that these areas are highly susceptible to contracting the virus and succumbing to its affects. The two zip codes that she represents, as the District 4 city councilwoman, are 75216 and 75241.
She has emphasized "the big challenge is getting those in the high risk underserved zip codes to please register." In total there are 5 zip codes identified by Parkland as high risk and those are 75216, 75241, 75217, 75210 and 75215. Arnold mentioned that "these communities are primarily black and Hispanic, and have lack investment resulting in poor healthcare, shorter lifespans, depression and underlying health conditions" making the people very susceptible to the virus. These zip codes need the vaccine the most because they are the most at risk.
On another note, in an earlier article by Emma Platoff and Juan Pablo Garnham of the Texas Tribune on Jan. 20, it was discovered that "Faced with the threat that the state might slash its vaccine allocation, Dallas officials on Wednesday reversed course on a plan that would have prioritized doses for people living in the county's most vulnerable ZIP codes, primarily in communities of color.
Commissioner J.J. Koch had proposed the order to help prioritize the most at risk communities, but Dallas County Judge Clay Jenkins did not think "the county's plan was permissible" and was "not willing to risk the vaccine for tens of thousands of people over the next few weeks because you [Koch] guess that your order is good enough to satisfy the state." (Texas Tribune). During this time there were proposals to meet later in the week to discuss how best to proceed with the vaccine distribution.
Dallas City Councilwoman Carolyn Arnold has said that to register "you can call the Dallas county hotline at 469-749-9900 or dallascounty.org and after that you will receive feedback either by email or telephone giving you further instructions." Arnold says, "Stay masked and keep social distancing safety precautions even after receiving the vaccine." She says that ultimately the plan is to be "informative, provide education and transparency."