GREAT LAKES (NNS) — Seaman Recruit Richard Nelson, Division 231, graduated as the top Sailor from Recruit Training Command, earning the Military Excellence Award on May 27.
Nelson, from Fort Worth, Texas, said he joined the Navy to fulfill commitments to himself and others.
"I joined as a way to serve others at the highest levels and to put myself on a path that would allow me to live my life in a way that maximized my happiness," Nelson said.
Nelson, 29, attended Tarrant County College in Fort Worth, Texas, where he was pursuing a degree in mathematics. He is a 2010 graduate of Mansfield (Texas) Legacy High School, where he participated in marching band and media technology. He became an Eagle Scout at the age of 13 and served as Order of the Arrow vice chief for his local chapter.
Nelson is assigned the rate of aviation electronics technician.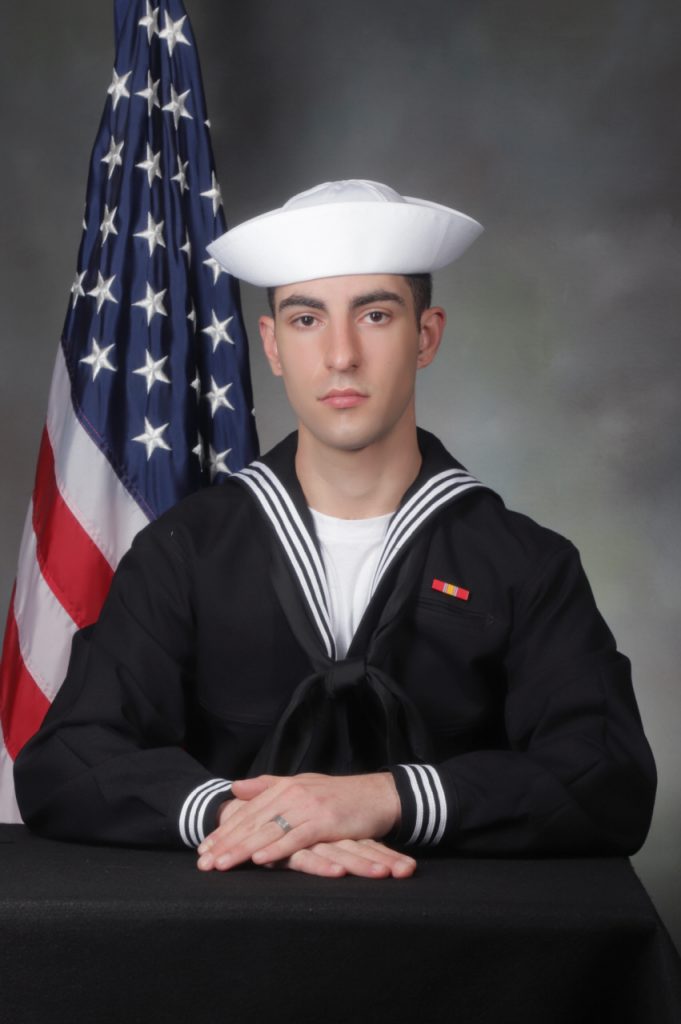 The Navy Club of the United States Military Excellence Award (MEA) is the top award presented to the No. 1 recruit of their graduating training group. The MEA is awarded to the recruit that best exemplifies the qualities of enthusiasm, devotion to duty, military bearing and teamwork. The award placed him at the pinnacle of today's newest sailors. Nelson is awarded a lag letter of commendation.
Nelson said he was honored to receive the MEA.
"This award is a statement that through hard work I can accomplish whatever I set my mind to," he said. "It is a wonderful way to start my Navy career."
Nelson credited his Recruit Division Commanders (RDCs), Chief Engineman Kevin Ives, Engineman 1st Class Jordan Alcantra, Aviation Electronics Technician 2nd Class Jennifer Durham, and Aviation Boatswain's Mate (Handling) 1st Class Jonathan Connor for their leadership and guidance.
Nelson said changing routines and habits was his biggest challenge at boot camp.
"I've already vastly improved my quality of life," he said. "I look forward to applying these lessons to other aspects of my life to be the best person I can be."
After graduation, Nelson will attend "A" School in Pensacola, Florida. Aviation electronics technicians work with some of the most advanced electronics equipment in the world and repair a wide range of aircraft electrical and electronic systems.
Boot camp is approximately eight weeks and all enlistees into the U.S. Navy begin their careers at the command. Training includes physical fitness, seamanship, firearms, firefighting and shipboard damage control along with lessons in Navy heritage and core values, teamwork and discipline. More than 40,000 recruits are trained annually at RTC and begin their Navy careers.
For more news from Recruit Training Command, visit www.navy.mil/local/rtc.