An era in Texas politics is coming to an end with the announcement from U.S. Rep. Eddie Bernice Johnson (D-TX) that she will not be seeking reelection in the next voting cycle.
Though she had previously indicated her current term would be the last, she made the official announcement last weekend. Congresswoman Eddie Bernice Johnson is currently serving her 15th term representing the 30th Congressional District of Texas.
Johnson is the first African-American and woman to chair the House Committee on Science, Space, and Technology and is the Dean of the Texas Congressional delegation in addition to serving as Dean of the Texas, New Mexico and Arizona Democratic Congressional Delegation. She is also the highest-ranking Texan on the House Transportation and Infrastructure Committee and the first nurse to be elected to the U.S. Congress.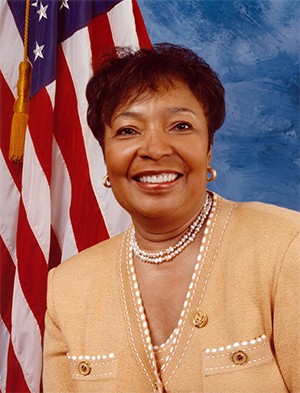 Johnson began her career as the first female African American Chief Psychiatric Nurse at the V.A. Hospital in Dallas. In 1972, she became the first nurse ever elected to the Texas State House and achieved that that same distinction upon her election to the Texas Senate in 1986.
Johnson has said her reputation as a stateswoman who works with both parties to get things done, a reputation earned during her more than 40 years in public office, is one of the things she is most proud of in office.
Johnson is credited with authoring and co-authoring more than 177 bills that were passed by the House and Senate and signed into law by the president.
She is the founder of the Diversity & Innovation Caucus, the founder and co-chair of the Congressional Homelessness Caucus, co-chair of the Congressional Lupus Caucus, and co-chair of the Congressional Caucus of Bosnia. Johnson served as Chair of the Congressional Black Caucus during the 107th Congress. Her initiative, A World of Women for World Peace, has gained national and international recognition.
Johnson's tenure in office has served as a motivation and inspiration for other African Americans to become more involved in the political process, some even seeking office themselves.
"Congresswoman Johnson represents the best of North Texas," said U.S. Rep. Colin Allred (TX-32). "Whether you are from Dallas or not, nearly every Texan has benefited in some way from the work of Congresswoman Johnson. Her legacy is remarkable, and I can tell you firsthand from our shared work on the Transportation Committee, that no one works harder for their constituents.
"In the coming year, there will be more than enough time to reflect and celebrate all she has done for our state. I join my fellow Texans in saying that Congress is losing a giant and a powerful force for good. Thank you, Congresswoman Johnson, for your service."
Johnson, who is 85, was first elected to the U.S. Congress in 1992, and is the longest tenured current member from Texas. Her advocacy for public transportation in Dallas was part of the reason that Union Station was eventually named in her honor.
Reflecting back on her career in Washington, D.C., Johsnon believes there is no shortage of milestones to mark her time in the U.S. House.
"I'm proud of what I've done," Johnson said in announcing her retirement. "There is no Texan, in the history of this state, who has brought more home. And I'm proud of it."
With the announcement, speculation is already underway as to who will run to fill her seat. Johnson said she will recommend someone for her replacement in the future, indicating it would likely be a female candidate.