If you were to ask any Roosevelt student, past or present, what's the motto at Franklin D. Roosevelt High School of Innovation, they'd puff out their chest and proudly say, "We show pride, respect, responsibility, and have honor."
Every day, as students and team members walk through those doors, they are immediately reminded of the rich history of their school. "One thing about Roosevelt, they always have and always will teach you about the history of our school. It is a part of the culture and that is why our main hallway is Heritage Hall," said Principal Lakisha Thomas.
Named after the 32nd president of the United States, Franklin D. Roosevelt High School opened in January of 1963 as a 7th-to 12th grade campus. At the time, it was the first new Dallas ISD "Black only high school" constructed since 1939.
"First there was Booker T. Washington High School, then there was Lincoln High School, but there was nothing for the students at Cedar Crest Elementary School or the Oak Cliff community to look forward to," said Roosevelt Alumni President Toni Johnson.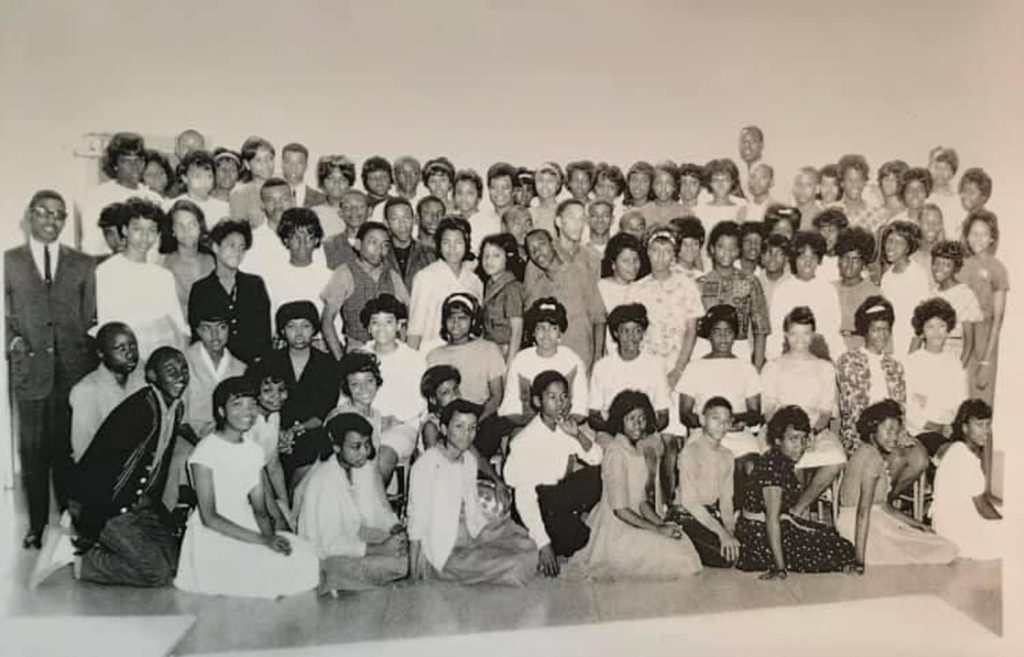 The construction of Roosevelt High School was controversial and received widespread opposition including threats of bombings and arson from militant hate groups. A coalition of African American men from the Cedar Crest community organized to protect the campus by providing 24-hour security.
"My community quite literally fought for this school. Our grandparents stood at the front of this school and protected it for us," Johnson said.
As the only school for Black students in Oak Cliff, Roosevelt carried a responsibility and always delivered. Although it seemed as if the odds were against Roosevelt, the school had a presence – in academics, athletics, fine arts, and simply showing pride as a people. Inequities only seemed to motivate the Mustangs, who have produced leaders like basketball coach Ellis Davis, numerous professional athletes, multiple fire chiefs, and a host of notable Dallas alumni.
After constant advocacy for their school, Roosevelt received over $63 million in renovations in 2015. This makeover added over 70,000 square feet and included demolition of 75% of the campus, complete renovations to the 1963 buildings, the addition of a new secure main entrance with an administrative suite, library, media room, fine arts wing/storm shelter, student-run restaurant, 800-seat competition gym, new athletic fields, a community garden, and new labs and classrooms to support the school's holistic public health focus.
The school and community are ensuring that the history of Roosevelt never dies by implementing programs like "Life after Roosevelt," Black History morning fact announcements and Heritage Hall, where one can simply take a seat and watch a program that explains everything from 1965 to now.
"As the current principal, it is now my responsibility to make the connection from the past to the present and the investment in the future, and it makes my work so much more intentional now," Thomas said.
The resilience of Roosevelt and the Oak Cliff community shows that there is nothing one can't do if they are willing to fight and take a stand against inequities.
"The fight never ends, that's how we got this school, and it feels amazing," Johnson said.