Dallas CASA will host the 2023 Cherish the Children luncheon Friday May 5 at The Statler. Benefiting the children served by Dallas CASA, the luncheon will be hosted by Dallas CASA Children's Council.
Dallas CASA (Court Appointed Special Advocates) recruits, trains and supervises community members to serve as volunteer advocates for children living in the protective care of the state.
The luncheon will honor Sally Hoglund and Kristy Hoglund Robinson with the 2023 Caroline Rose Hunt Cherish the Children Award for their dedication to children who have experienced abuse or neglect. The mother-daughter pair are part of the philanthropic force that is The Hoglund Foundation, a longtime supporter of Dallas CASA.
"The Hoglund family has been with us every step of the way, helping Dallas CASA reach our goal of serving every child in need and encouraging us to make a real difference in the lives of children and young adults who benefit from our advocacy," said Kathleen M. LaValle, president and CEO of Dallas CASA. "Sally and Kristy bring energy and focused vision to all their endeavors, and Dallas CASA is grateful to have benefited from their dedication and generosity."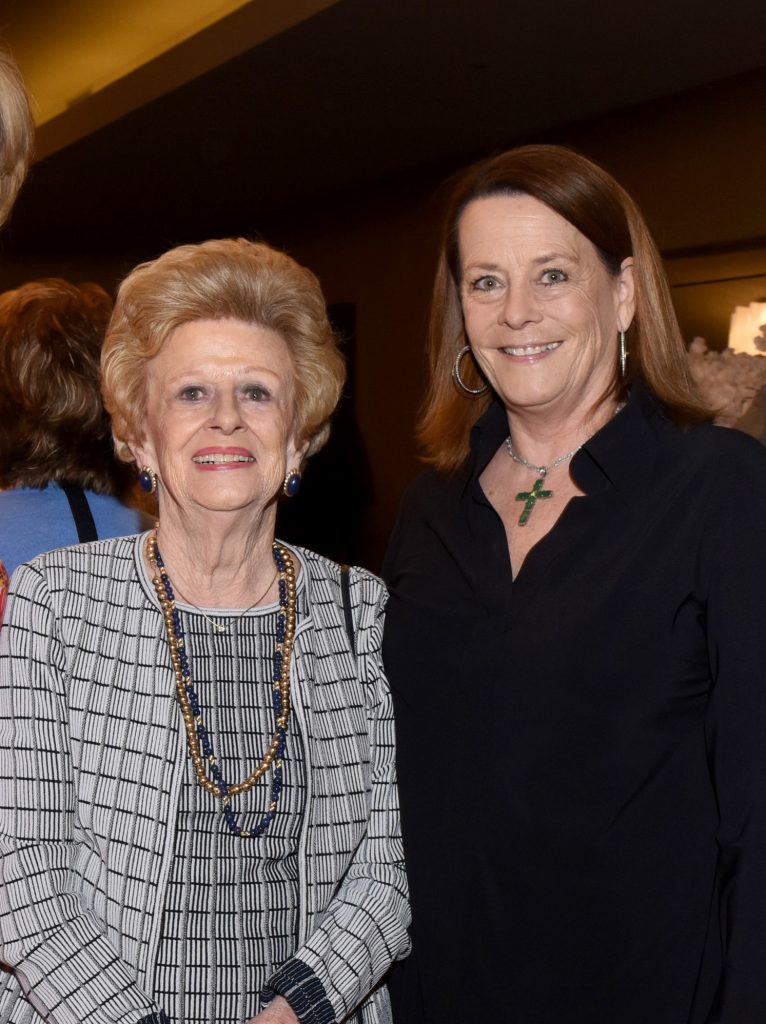 The award, which recognizes individuals or organizations for outstanding contributions helping children who have been removed from home due to abuse or neglect, is named for longtime friend of Dallas CASA Caroline Rose Hunt because of her constant dedication to the most vulnerable in our city and to helping people who could not help themselves.
Since its creation in 1989 by Sally and Forrest Hoglund, The Hoglund Foundation has injected more than $62 million directly into the Dallas community, with grants to more than 650 agencies focused on education and family support.
The foundation's mission is the improvement of the lives of families and at-risk Dallas children with an eye toward positive and measurable difference in the community. The foundation has long recognized programs that nurture and reward individual and family initiative and responsibility, as well as those that use creative problem-solving or collaboration.
The Hoglund family is known for their hands-on family engagement at nonprofits they support financially. Kristy Hoglund Robinson became a sworn Dallas CASA volunteer in 2015, working a complicated and complex case involving three children who remained in foster care until 2021. Robinson also serves as a Dallas CASA board member.
"Kristy never once lost sight of what mattered for these children," her Dallas CASA supervisor Larry Matthews said.
But for Robinson, serving as a sworn child advocate is simply carrying on a family tradition of authentic community engagement. Robinson and her two sisters learned from their parents, who she calls "the perfect role models for giving back."
"Working with these kids was both heartbreaking and fulfilling, and I am forever changed by their resilience, strength and determination." she said.
The luncheon will feature speaker Cortney Jones, founder of Change1, an Austin-based nonprofit supporting youth aging out of foster care. Jones, who was served by Dallas CASA as a teenager, faced aging out after 25 placements in foster care as well as abuse and trauma. She took her challenges and channeled them into becoming a vehicle of change for children like herself. She has worked at Child Protective Services, lending her voice to create change, and is a parent of two children adopted from foster care.
"We have a choice in how we react to adversity. I've chosen to give back and make the system better for children, youth and families who encounter the system," she said. "What I hear most from kids in care is that they don't feel heard. My dream is that they're not only heard but also respected, loved and given a fair chance at success."
Lynn Fisher, director of corporate giving for The Rosewood Corporation, will be honorary chair of the 2023 Cherish the Children luncheon. Fisher's roles also include vice president of the Rosewood Foundation, director of philanthropy for the Caroline Rose Hunt family and director of the Moozie Foundation, a family foundation created by Mrs. Hunt for her grandchildren. Fisher is celebrating 38 years of service to Rosewood, Mrs. Hunt's family and the Dallas community.
Luncheon co-chairs are Veree Brown, a Dallas CASA board member, and Kim Meth, a Dallas CASA volunteer. Both are longtime members of Dallas CASA Children's Council.