By Stacy M. Brown
NNPA Senior National
Correspondent
A review of the Louisville police department by the U.S. Department of Justice found that officers conducted searches based on invalid warrants and illegally carried out raids without knocking and making an announcement.
In a lengthy report, which the DOJ issued on Wednesday, March 8, noted that for years, the Louisville police department "has practiced an aggressive style of policing that it deploys selectively, especially against Black people, but also against vulnerable people throughout the city."
"Some officers have videotaped themselves throwing drinks at pedestrians from their cars; insulted people with disabilities; and called Black people 'monkeys,' 'animal,' and 'boy,'" the DOJ investigation revealed.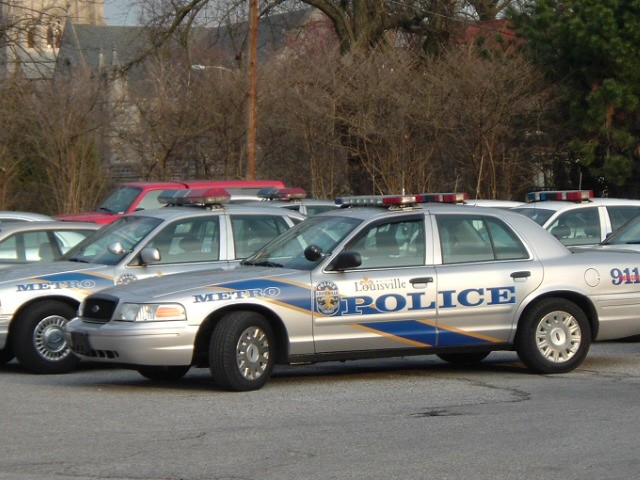 Further, federal investigators discovered that police officers routinely and illegally stopped and arrested suspects while primarily discriminating against African Americans.
The department also showed little kindness to those with behavioral health disabilities, notably when dealing with a crisis.
"This conduct erodes community trust, and the unlawful practices of LMPD and Louisville Metro undermine public safety," DOJ investigators wrote.
The review comes after two years of a DOJ investigation sparked by the shooting death of Breonna Taylor, an unarmed Black woman whom police shot and killed in 2020 after entering her apartment in a botched and unannounced raid.
Last year, the DOJ charged four officers with federal civil rights violations and perjury.
Former detective Kelly Goodlett pleaded guilty to federal conspiracy charges, while the Louisville department fired Sgt. Kyle Meany.
A jury acquitted officer Brett Hankinson, the only cop who discharged his weapon, on state charges, but he's still facing a federal case.
Former detective Joshua Jaynes also faces charges of conspiring to deprive Taylor of her civil rights.
The DOJ found that one high-ranking department official lamented that Taylor's killing "was a symptom of problems that we have had for years."
"The findings are deeply troubling and sobering, and they compromise LMPD's ability to serve and protect the people of Louisville," said Associate Attorney General Vanita Gupta.
"We are committed to working with Louisville on a path forward to constitutional policing and stronger police-community trust. Although police reform won't happen overnight, focused effort and sustained commitment will bring us closer to transformed relationships, safe communities, and this nation's promise of justice and equality under the law."
Assistant Attorney General Kristen Clarke of the Justice Department's Civil Rights Division added that people in Louisville deserve policing that's constitutional, fair, and non-discriminatory.
"Our investigation found that the police department and city government failed to adequately protect and serve the people of Louisville, breached the public's trust, and discriminated against Black people through unjustified stops, searches, and arrests," Clarke stated.
"The police used excessive force, subjecting people to unlawful strikes, tasings, and canine bites.
"The police sought search warrants without justification and carried out no-knock warrants unlawfully, evading the constitution, defying federal law, and putting ordinary citizens in harm's way.
"Today marks a new day and a new chapter for the people of Louisville."