The team from Covenant Classical School, of Fort Worth, won first place at the 44th Annual Texas High School Mock Trial Competition earlier this month at a competition held at the George Allen Courthouse.
The competition included more than 20 high school teams from across the state, to argue a hypothetical criminal court case written by local attorneys with the Dallas Bar Association.
These teams, which have emerged as the best among their school districts and regions, were matched against one another, culminating in the final championship round on Saturday afternoon. The Covenant Classical team will represent the State of Texas at the 2023 National High School Mock Trial Competition held in Little Rock, Arkansas, May 18-20, 2023.
Judges and attorneys served as "jurors" and selected the teams that were best prepared and demonstrated exceptional presentation skills. Students portrayed prosecution and defense attorneys, as well as "witnesses." The "case" is tried by students from approximately 160 Texas schools annually.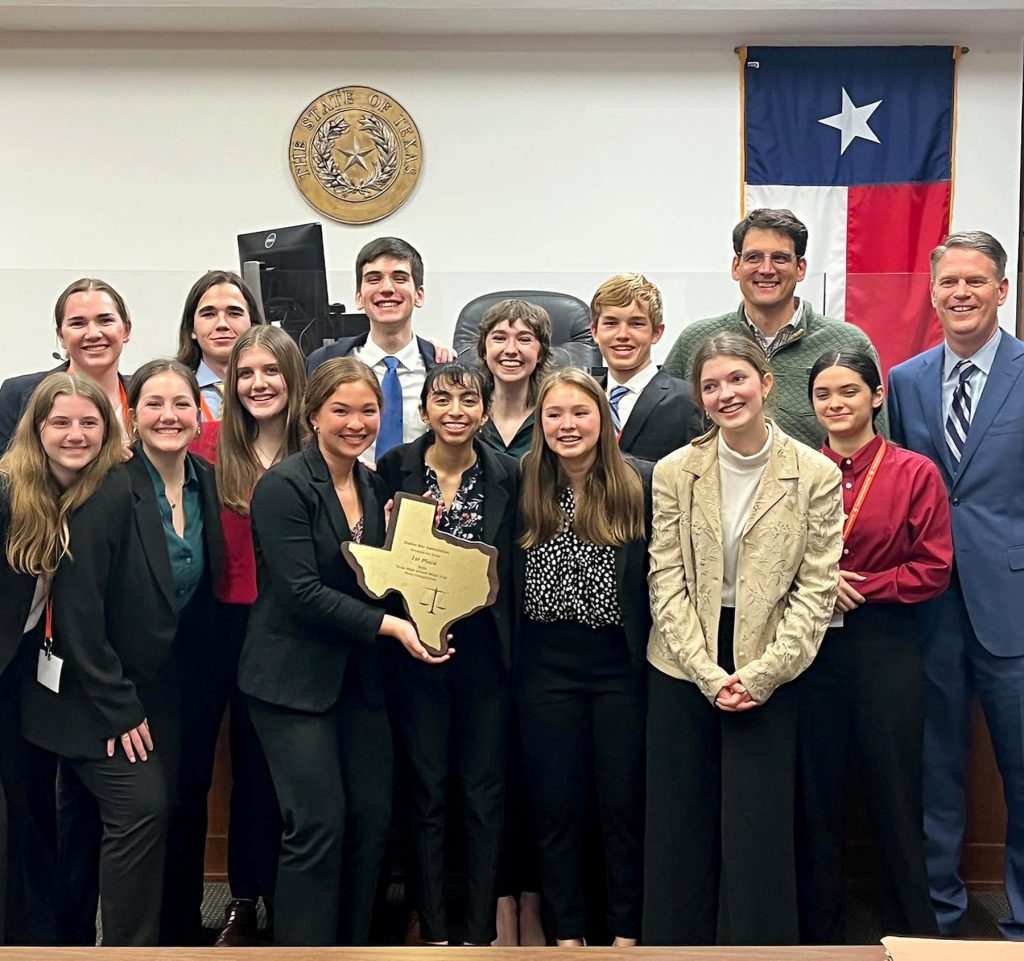 Taking home additional top places were: Frisco Center for Technical Education, who won 2nd place and Booker T. Washington High School for the Performing and Visual Arts and Woodrow Wilson High School from Dallas (DISD), who tied for third place. In addition, Sophia Foster, of Covenant Classical School, received the 2023 Outstanding Advocate Award; Emery Chenault, of Henderson High School, received the 2023 Outstanding Witness Award; and Jacquie Wheeler, of Booker T. Washington High School received first place in the 2023 Courtroom Artists competition. The winning courtroom artist will also compete in the national competition.
The National High School Mock Trial Competition is the ultimate law-related education experience for the best and brightest high school students around the globe. The program is dedicated to promoting an understanding and appreciation of the American judicial system through an academic competition.
The Dallas Bar Association has sponsored and coordinated the statewide program since its inception in the 1970s to teach high school students how the justice system works and how the law is applied in everyday life, and to expose them to critical thinking exercises and quick analysis through preparation and presentation.
In the 44-year history, the Texas High School Mock Trial Competition has had more than 150,000 participants and has awarded approximately $400,000 in scholarships at the local, regional, and state levels.
More information about the program is available at www.texashighschoolmocktrial.com.
The Dallas Bar Association is a professional, voluntary organization of more than 11,000 Dallas-area attorneys. Find out more at www.dallasbar.org.