DALLAS — Although the litter pickers might be half their size or taller, Dallas ISD elementary students across the district are proving there are no age or height requirements to protect the planet and keep Dallas neighborhoods beautiful.
Throughout the spring, several Dallas ISD elementary schools will receive visits from City of Dallas Code Compliance Services representatives for an interactive learning experience.
Through the Waste in Place educational curriculum, Neighborhood Code Representatives (NCR) are visiting schools to bring awareness to students about litter prevention, waste reduction, beautification, and community improvement.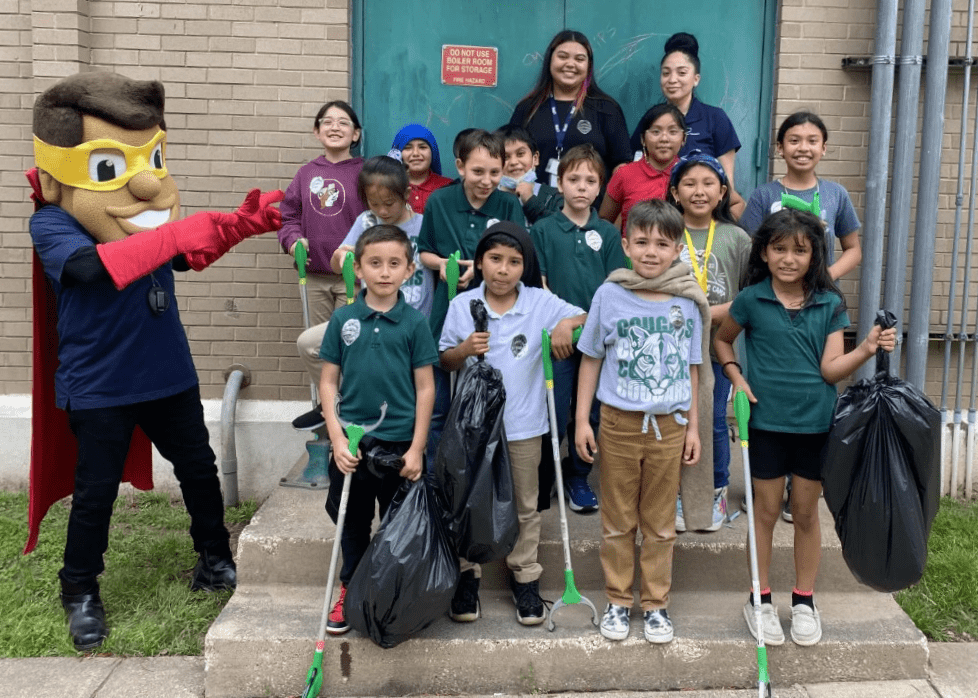 Following the in-class learning portion, students experience firsthand how their efforts help improve the world they live in. With litter pickers, trash bags, and assistance from NCRs, students roll up their sleeves to pick up waste near and around their campus.
"It is important that our students know that our campus is a reflection of the great things we are doing here at our campus," said Mattique Williams-Lynn, assistant principal at B.H. Macon Elementary. Code Compliance visited Macon in March to kick off the educational series. "Also, keeping a clean campus promotes a healthy environment, which means fewer sick days will be used by the team and students will not miss instructional days because they are sick."
In addition to keeping their campuses clean, Dallas ISD students are helping Dallas Code participate in the North Texas Community Clean Up Challenge (NTCCC). The NTCCC is a friendly competition between North Texas communities to see who can pick up the most litter per resident.
Other schools participating in the program are Bayles Elementary, Clinton P. Russell Elementary School, Jack Lowe Sr. Elementary School, Louise Wolff Kahn Elementary School, Ascher Silberstein Elementary School, and Cesar Chavez Learning Center.
The Dallas Independent School District is continually preparing nearly 141,000 students for college or a career. The district offers a competitive mix of innovative programs, choice program and instructional initiatives that support the increased academic achievement and the social and emotional development of its students. To learn more, visit www.dallasisd.org.