A compelling gospel stage production that has garnered rave reviews, "Mama's Daughters" arrives in Dallas Saturday, Aug. 26, delving into the intricate dynamics of a mother and her daughters. Written and directed by Kerry-Ann Zamore, the thought-provoking play shines a light on the complex relationships shared among siblings, as well as the profound bond between mother and child.
"Mama's Daughters" boasts an extraordinary cast, including Dallas' CeCe Godbolt as matriarch Contessah Irene. Godbolt is an award-winning gospel recording artist also known for her unforgettable portrayal of Effie in the off-Broadway production of "Dream Girls." Joining her is actress Kaylynn Wilkerson, singer-songwriter Jordan Orionn, and radio personalities Roland "Stew" Hype Stewart and Lady T.
Filled with music, comedy and plenty of poignant moments, the play is executive produced by Dallas-based Cheryl P. Williamson of Williamson Media Group. Williamson is an award-winning filmmaker, philanthropist and international personality.
Zamore, as a multifaceted artist encompassing the roles of writer, director and playwright, strives to present sincere and relatable narratives that profoundly engage audiences, forging a reflective connection with her characters. Her primary objective storytelling is to craft immersive encounters that not only inspire transformation but foster meaningful dialogues among viewers.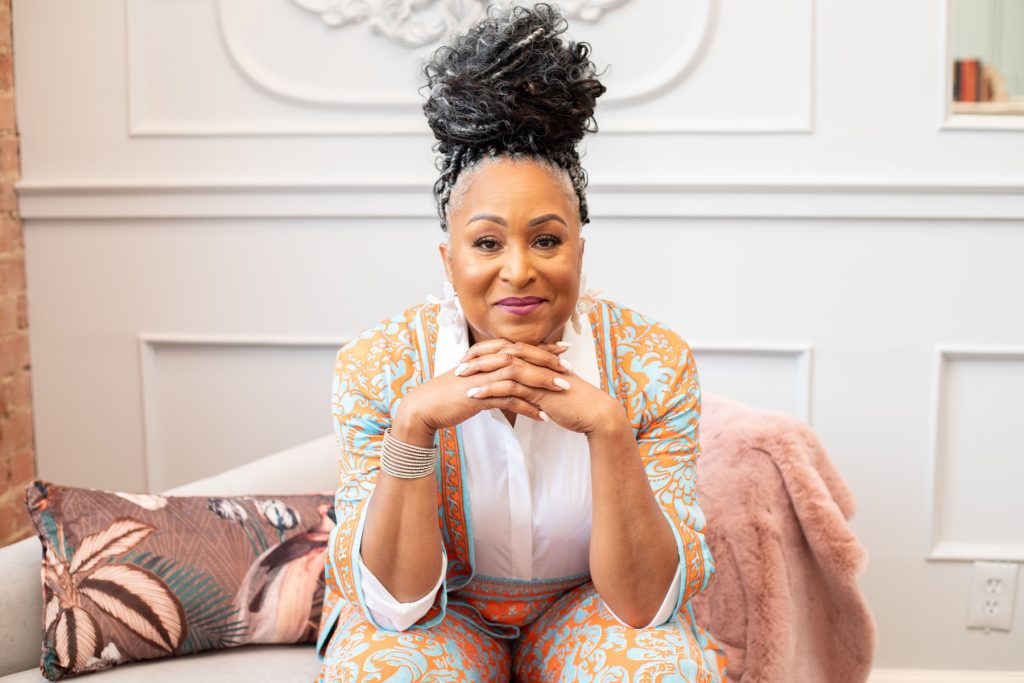 "The audience will find themselves and their family members in one of these characters. This story will touch hearts in so many different ways, whether it is to rebuild or nurture the relationships we have with our siblings and our parents," said Zamore.
Zamore, an only child, admits her inspiration came from time spent with girlfriends, watching the hilarious fast-paced and sometimes tense interactions between siblings and especially their mothers. The play also explores the role of "aunties" and their impact on a family.
Being responsive to emotional needs is also at the core of Zamore's day job. She's known as "Dr. Zamore" on the University of Mary Hardin-Baylor campus where she serves as an assistant professor and director of social work field education.
Following highly successful sold-out performances in Killeen and Waco, Texas, "Mama's Daughters" arrives in Dallas with renewed energy and anticipation. This compelling production eagerly seeks to captivate audiences, passionately highlighting the remarkable – and universal – strength and significance of the mother-daughter bond. With unwavering dedication, it continues its mission of shining a spotlight on the enduring power found within these cherished relationships.
The play begins at 7 p.m. and will be presented in the Bruton Theatre at The Black Academy of Arts and Letters (1309 Canton St., Dallas). Tickets are available at Ticketmaster with general admission at $45 and VIP at $75.
A multi-talented award-winning filmmaker, Kerry-Ann Zamore is president at the Waco Central Texas Chapter of Jack and Jill of America Inc. Zamore actively contributes as a member of the Waco Central Texas Chapter of Links Inc. and is also associated with the Alpha Kappa Alpha Sorority.