Bishop Arts Theatre Center (BATC) is thrilled to kick off its 30th Anniversary season with an adaptation of Othello by BATC's playwright-in-residence Franky D. Gonzalez. This production will begin October 19 – November 5, 2023, for three consecutive weekends.
The play follows the tragedies surrounding Imani Othello, a passionate football fan on the coaching staff of the nation's most beloved team, whose life is irrevocably changed when she is named head coach. Executive Artistic Director/Founder Teresa Coleman Wash comments, "It's been years since we've had Denise on our stage in a performance. We've partnered with her nonprofit Visions For Change on several events, but we're thrilled to have her in her element, breathing life into Imani Othello. She's a national treasure right here in our backyard."
Denise Lee is an award-winning actress and singer whose powerful voice, warm and friendly demeanor, and brassy performance style has charmed theater, nightclub, film, and television audiences for more than three decades.
She is the founder and Executive Producer of the Denise Lee Onstage Cabaret Series and the Dallas Cabaret Festival featuring the best in Dallas-based and National Cabaret Artists.
As an actress, she has performed in almost every theater in the metroplex, most recently as 'Wiletta Mayer' in Dallas Theater Center's Trouble in Mind. In April of last year, she brought her show Pressure Makes Diamonds home to Circle Theater after premiering it to rave reviews at Lyric Theatre of Oklahoma.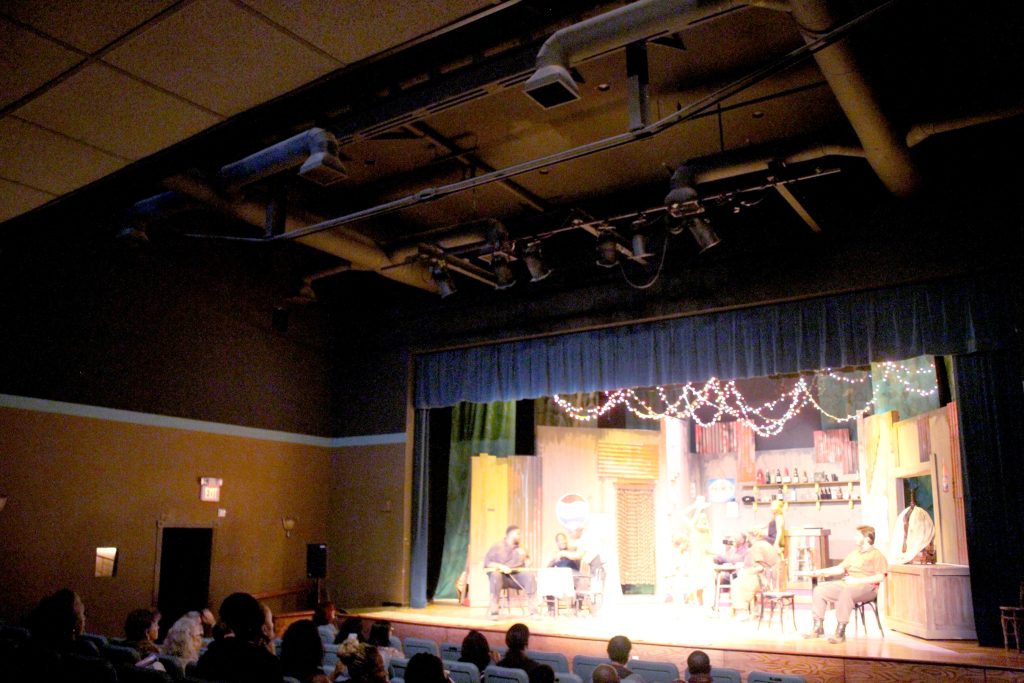 For her one-woman shows Divas of American Music and Too Old, Too Fat, Too Black – Songs I'll Never Sing On Broadway, she was awarded BroadwayWorld Awards for Best Cabaret Performer.
She is also the recipient of the Sammons Center for the Arts Cabaret Artist of the Year and multiple Dallas Theater Critic Forum and Dallas Readers Voice Awards.
Lee has recently added 'playwright' to her list of accomplishments. Her first play, Funny, You Don't Act Like A Negro had its World Premiere at the historic Theatre Three in February 2020. In addition to her career as an Artist, Denise Lee is a fierce Social Justice activist.
She established 'Community Conversations' through her non-profit organization Visions For Change, Inc. Since 2016, these monthly gatherings have brought people together for respectful, open, honest dialogue in order to heal racial and community tension.
VFC also hosts and sponsors Anti-Racist and Diversity Workshops for arts organizations, schools, and corporations. For these efforts, she has received several awards, including the Black Tie Dinner's 2022 Dale Hansen Ally of the Year Award, the 2019 Cathedral of Hope's Hero of Hope Award.
She also serves as the Social Justice Strategist for the Dallas Children's Theater and is on the Board of Directors for the AT&T Performing Arts Center.
Franky D. Gonzalez is a Latino playwright based in Dallas and L.A. His work has appeared with The Lark, Sundance Institute, the Ojai Playwrights Conference, NNPN, LTC Carnaval, Latinx Playwrights Circle, Urbanite Theatre, Great Plains Theatre Conference, Goodman Theatre, The New Harmony Project, The Workshop Theater, LAByrinth Theater Company, Ars Nova, and Dallas Theater Center among others. He has also received commissions from MTC/Sloan and the Charles Rowan Beye New Play Commission.
A staff writer on Season Four of 13 Reasons Why, Franky most recently won the Judith Royer Award for Excellence in Playwriting, the Risk Theatre Modern Tragedy Grand Prize, the Crossroads Project Diverse Voices Playwriting Initiative Award, was a co-winner of the MetLife Nuestras Voces Latino named the 4 Seasons Resident Playwright, a Sony Pictures Television Diverse Writers Program Fellow, a Playwrights Center Core Writer, and the Bishop Arts Theatre Center Playwright-in-Residence.
The Tragedy of Othello begins October 19 – November 5, 2023, for three consecutive weekends at the Bishop Arts Theatre Center at 215 S Tyler Street, Dallas, TX 75208. Tickets for The Tragedy of Othello can be purchased online at www.bishopartstheatre.org or by calling the box office at 214.948.0716 Monday through Friday, 9:00 a.m. to 5:00 p.m.
Prices range from $18 – $50, and seats are general admission. Discounts are available for seniors, students, and groups of 15 or more.
The Tragedy of Othello is presented by the Jean Baptiste "Tad" Adoue III Fund at The Dallas Foundation.