"For when the One Great Scorer comes to mark against your name, HE writes – not that you won or lost – but HOW you played the Game."
― Grantland Rice
Garland Ledru Washington was born in the New Bethel Community near Tyler Texas, to the parentage of John Albert Washington and his wife, Ethertie Smith Washington. Garland was the 11th of 12 children, all have preceded him in death: McKinley, Johnny, Beatrice, Governor, George, Arlene, Tyeska, Rather, Wavely, Travis, Garland and Ross Earl.
Garland came to Christ early in life in that close knit church community of New Bethel and under the loving care of his father and mother. He joined the fellowship at Cedar Crest CME in the 60's and faithfully served in teaching the E.M. Wyatt Sunday School class, the Music Ministry (Male Chorus) and also serving on the Finance Committee.
He graduated from Stanton High School and then entered the US Army, serving honorably during WWII. Returning home after the war, he used his veterans benefits to complete his Bachelor of Science degree at Prairie View A&M University. Later he went on to earn his Master of Education degree at the then North Texas State University, now UNT-Denton.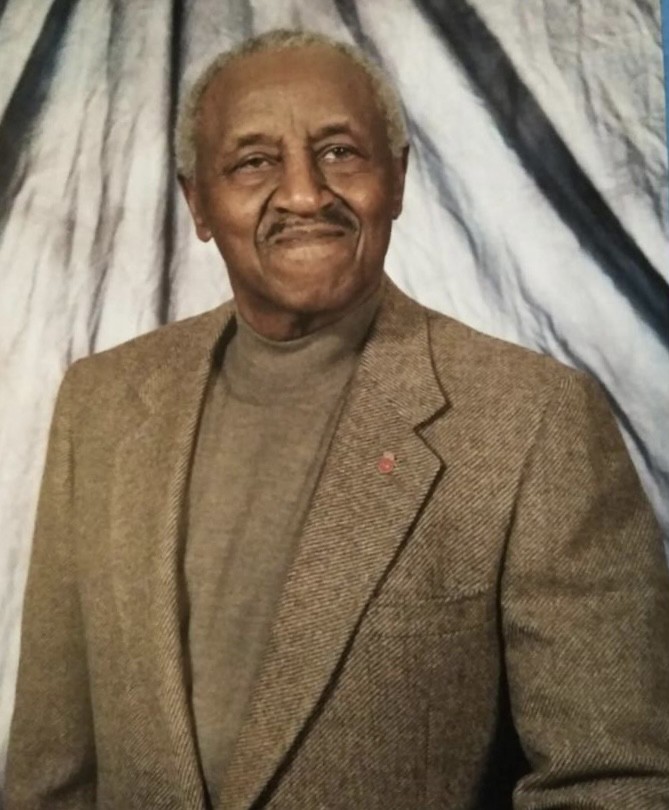 He chose education and administration as his career path and excelled in it. Beginning in the West Texas communities of Ranger and Eastland, Garland was principal, teacher, coach and Scout Leader. Later he moved his family back to Dallas, and served as a science teacher and coach at Seagoville HS.
DISD promoted him to Assistant Principal, serving under Mrs. Eleanor Doty at Zumwalt Jr. HS. And then serving as Assistant Principal at South Oak Cliff High School, where he retired from his DISD career in the mid-1980's.
Garland is lovingly survived by one son Douglas Carl Washington, two daughters Vickie Washington-Nance (Norvis) and Cheryle Washington; one step daughter, Michele Crear; grandchildren: Djore' Nance, Terence Nance, Classi Nance, Nelson Nance, Tony Swindle, Everett Little, and Jemahdi Blueford; great-grandchildren: Malakai, Jahsir, Talib, AnuAsha and Audwin; special friend, Doris Hart and many loving nieces, nephews, cousins and friends.