I was pleased to make the rounds with Chief Tiffany Huitt and Executive Directors Dr. Wright and Dr. Kelly on the first day of school.
We visited T.W. Browne Middle School, Kimball High School, Carter High School, Birdie Alexander Elementary, Bedford Law Academy, and Adelle Turner Elementary, where the Mavericks' Cyn Marshall joined us.
It was a great start to a great year! And, for me, it was even better because I have a great-niece now in PreK-4 at Birdie Alexander and a great-nephew in the P-TECH program at Carter High School.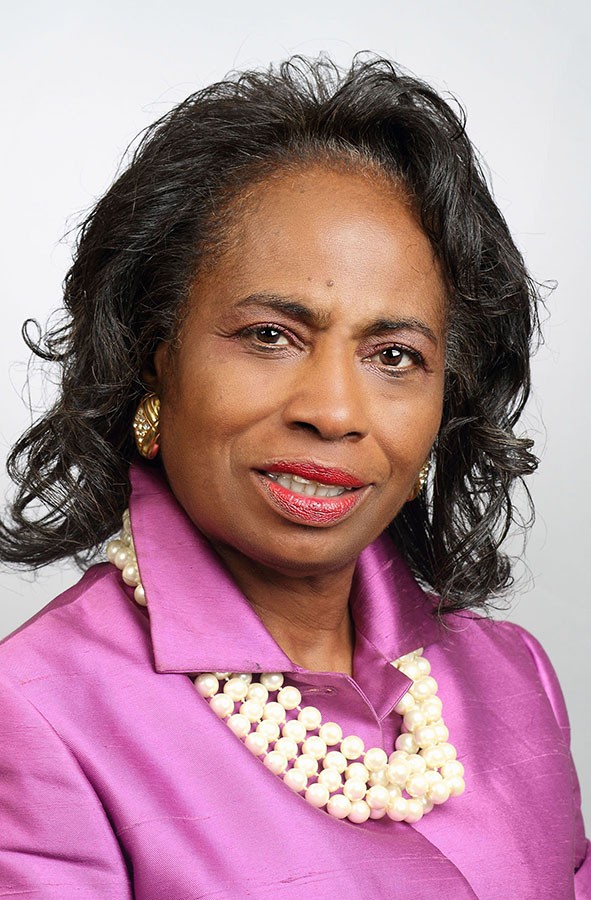 So I not only talk about what needs to get done, I'll be trying to make sure we get it done in my family.
Rooting for a winner
I'd like to shout out a former Carter High School student and track team member, Sha'Carri Richardson, who is the 100-meter world champion! She set a new record in the finals at the 2023 World Athletics Championships in Budapest, Hungary!
Richardson is the first American woman to win a 100-meter world title since 2017. She added to that feat by claiming a bronze medal in the 200 meters and anchoring Team USA's gold-medal win in the women's 4×100-meter relay.
Her performance should be a lesson for all of us: Never give up! I am extremely proud of this 23-year-old woman, and I'm proud to sport a ring symbolizing the time when she helped the Carter track team win back-to-back championships in 2017 and 2018.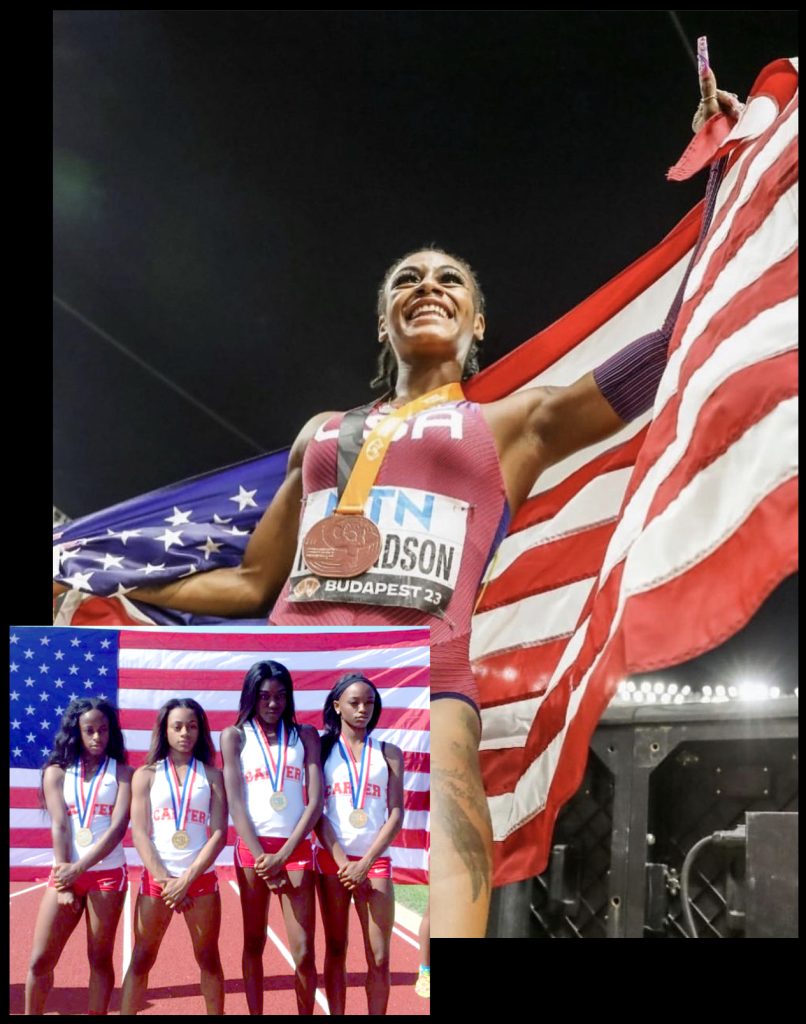 Summer grads take a big step
It was an honor to speak to our summer graduation class at their commencement earlier in August, where Trustee White joined me. As I told the grads, the village is here to support them in their future choices of college, career, or military. They have made a significant step by getting their high school diplomas.
Welcome, new principals
I'd like to welcome the new school leadership in District 6. We don't have a lot of turnover, but I have three new principals, and I look forward to working with them: At T.G. Terry Elementary School, welcome to Principal Krishaunda Ivery. At Judge Louis A. Bedford Jr. Law Academy, welcome, Principal Kelisha King, and at Clinton P. Russell Elementary School, welcome, Principal Chara Pace.
Congrats, innovative teachers
Kudos to the 38 Dallas ISD team members who received Junior League of Dallas Grants for Innovative Teaching, and especially to our District 6 winners, ShaDerika Finley of D.A. Hulcy STEAM Middle School and Pamela Jenkins of Martin Weiss Elementary School.
These grants of up to $2,500 are awarded to support unique programs that fall outside of school budgets to help improve education in Dallas ISD. These innovative teaching projects span all grade levels and subjects and will contribute to student success. Thank you, teachers, and thank you, Junior League!