By Tessa Howington
NDG Contributor
Editor's Note: Mr. Jim Bochum, co-founder of Minority Opportunity News, the predecessor of the North Dallas Gazette (NDG), sat down with NDG for his final interview late last year. Our Chairman Emeritus reflected on his career and the launch of NDG prior to his passing away on Wednesday, August 5, 2009.
Jim Bochum did not set out to be a writer, a journalist or a civil rights activist – like most good leaders, it just happened.
Bochum, with co-founder Thurman Jones, started the Minority Opportunity News(MON) in 1991. The paper has since become theNorth Dallas Gazette.
The original idea for the paper came from Mahogany Magazine. Bochum said that the idea "reached in and got him." And once the idea had a hold of him, it did not let go.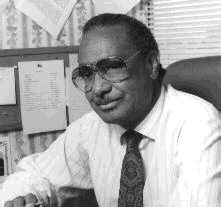 MON originally was a paper devoted to informing and educating the African-American community, promoting community events and encouraging people to become leaders.
In 1996 Mr. Bochum launched a new publication, Seniors 2000 & Beyond News Magazine. Its purpose was to provide information for the senior community and their caregivers, and to help bridge the gap between technology and the aging community members.
In 2000, MON moved to Plano and changed its name to North Dallas Gazetteto better represent the community served. In 2007, Seniors 2000 & Beyondmerged with the North Dallas Gazetteand became Seniors Quarterly.
Bochum grew up east of the metroplex in Greenville. He was always interested in learning, and he said eagerness helped him graduate from high school at the age of 15, skipping 3rd and 5th grades.
After high school, he pursued an English degree from the University of Southern California and graduated in 1954 at the age of 20.
Like most young people of the time, he was facing the possibility of the draft. Unaware that he had been called in for a physical, Bochum was living in California when he learned the FBI came looking for him at his mother's house in Greenville. That is when he believed that it was a good idea to  "volunteer" for the Air Force instead of being drafted into the Army. A buddy of Bochum was in a similar situation, and a few days after enlisting, they found themselves together at Basic Training for the Air Force in Haywood, California.
After officer training in Cheyenne, Wyoming, he was assigned to an administrative post that took him to worldwide locations.
Describing himself as adventurous, he said he felt lucky to be able to travel across Europe when he had leave. Bochum said he had it made while serving in Europe, and felt the European people took to him, making it easy and enjoyable to travel.
He finished in the Air Force as a 2ndLieutenant, saying that he "never could act right" and returned to the states in 1959.
Bochum spent a brief stint in a manufacturing company, but then went to work for Volkswagen in California. In 1974 he moved back to Texas to help take care of his grandmother in Greenville. A few years after being back in Dallas, the idea of producing a paper "took hold." By that time he knew Thurman Jones from his church and approached him with the idea.
"We just did it," Bochum said. "I became editor in chief, and Thurman was publisher. We worked well together." Bochum said the duo wanted to be hard hitters and fight the establishment. He said that in those days it was hard breaking down barriers and opening doors to get the paper started.
The original goal of the paper, which is still important and true today, is to help the minority community – economically and socially. Bochum knew their creation helped break down some of the barriers that the community
faced, and that things was a little easier for members of the African-American community than they were when the paper started. And while community relations have improved between its was hard but worth it.
While there still may be some barriers, he knew that the paper had made a lot of contributions to the community and hoped that it would continue to.  Bochum thought the world today is in shambles, that we need to take a look around and really work toward a goal where everyone is happy and peaceful.
The time Bochum dedicated to producing the paper is not the only way he contributed to the betterment of the community; he held various leadership positions over the years.
Bochum served on the Independent National Bank Advisory Board in Irving for about five years, and served three years as a Corporate Board Member for the Dallas Theater Center, saying that he was always interested in the arts.
He has also served on the American Diabetes Association's African America Advisory Board, on the Board of Directors for the Ms. Texas Senior Pageant, the Advisory Board of the Richland College Emeritus Program, and on the Texas Silver Haired Legislature Election Steering Committee.
At the time of his death, he was listed as Chairman Emeritus for The North Dallas Gazette. Bochum also volunteered his time by serving as press secretary during the past election for Garland Mayor, Ronald Jones.
While the paper has won several prestigious awards, Bochum has also accumulated several of his own. Most notable, a 2006 Katie Award given by the Dallas Press Club, and he was recognized in 1994 at the Austin, Texas, Convention Center by the Texas Association of Minority Business Owners where he was named as one of that year's Texas Men of Distinction.
But if you asked him about his awards, he will admitted while honored he did not like to talk about himself or his awards. He said he liked to stay low key and under the radar.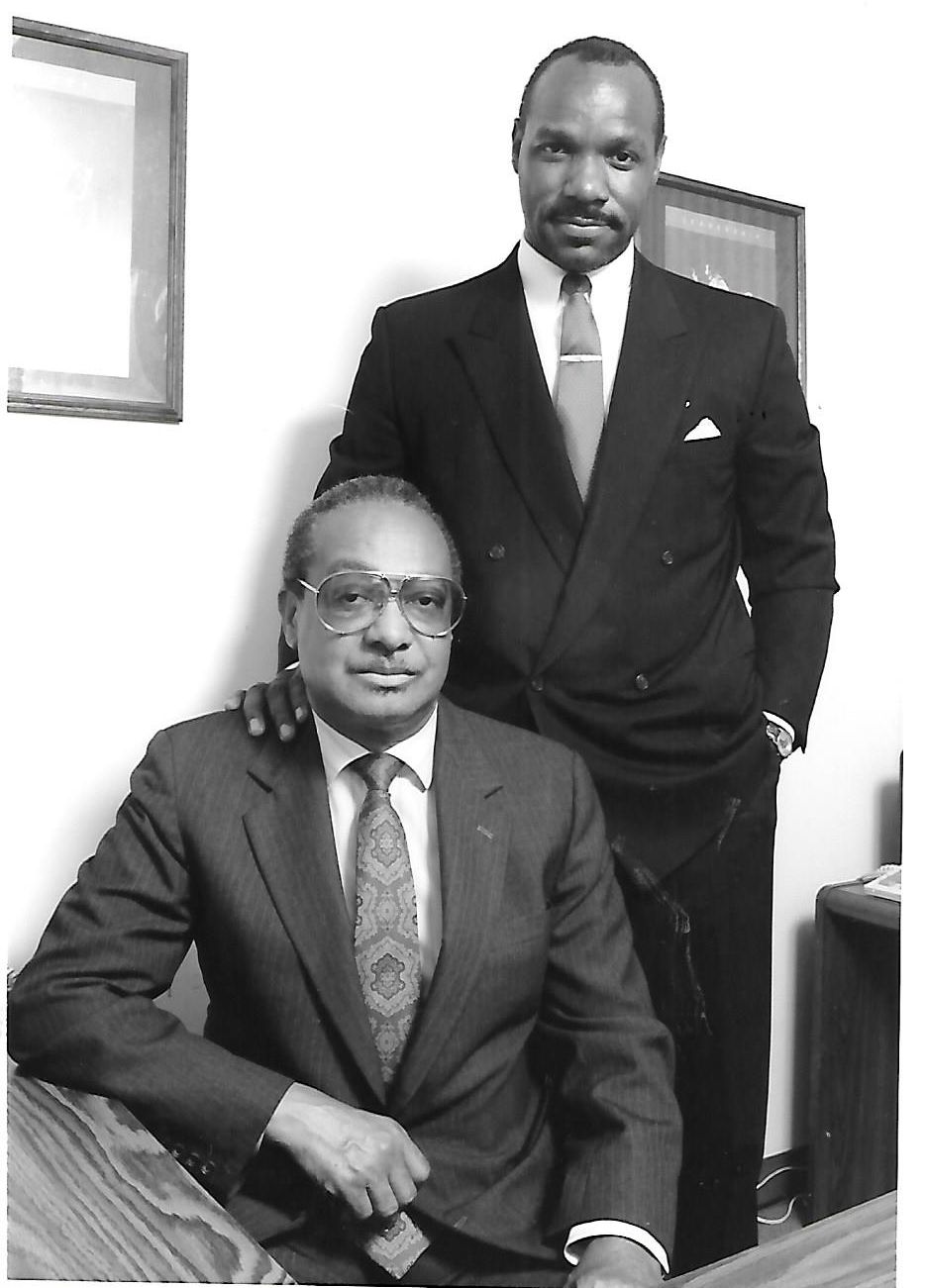 The only thing he was really committed to now was being satisfied. He spent his time doing things he enjoyed like listening to jazz and watching the Dallas Cowboys.
Bochum spent a lot of time online. He believed was our greatest tool, and if used correctly, could be educational. there is so much knowledge available that he will probably never stop learning.
Educated played a large role in his life. He said ,"Education is important. That it is the secret to everything. You can't be successful unless you are educated."
Education may have helped him gain the ideas and the tools to make him as successful as he was, but his greatest influence in his life was his father. His father was a minister, and Bochum described him as a strong man.
Bochum admited that his dad taught him the most important lesson in life – to be strong, truthful, independent, and remain close with God. Those were the things that wee important and made up your character.
And Jim Bochum was quite a character.
Bochum seemed to be the quiet type, and given his educational history, you can see how and why he stayed "under the radar." But there was also a hint of some rebellious times and fun-spirited mischief. When asked to sum up his 20's, 30's, etc., he simply sat back and smiled saying "they've all be exciting. I've lived a good life, maybe with a different view, but with no regrets."
Bochum was a truly humble man who was reluctant to talk about his accomplishments.
Knowing that over the years he met celebrities, activists and politicians, when asked, he said he was never excited or star-struck about meeting any of them or receiving an award. Honored at times, but never in awe that is also part of the reason he continually described himself as "strange."
However, Bochum gladly admitted that besides his dad, the most inspirational person he ever met was Dr. Zan W. Holmes. Dr. Holmes is the retired pastor of St. Luke's United Methodist Church in Dallas, and someone  Bochum was proud to call a friend.
According to Bochum, Dr. Holmes was "one of the most influential people in the world spiritually." And was a great influence in Bochum's life by always advising him to try "to do the right thing and serve the community."
Dr. Holmes obviously gave some good advice, because Bochum did just that.
But Bochum still believed he has not done enough to really change the world, and was not sure if he could do it himself. "I just don't have the resources to change the future the way I want it. I can probably change things for a few, but not for all," he said.
However, between the publications he started and the time devoted to serving his community, Bochum led a life full of service. The barriers he broke down and the opportunities he presented to the community have an endless effect on the future. It is clear that he has impacted many more lives than he realized.
His advice for the future was to "keep on keeping on" and "go get it." He believed that if you want something bad enough than you can get anything  you want as long as you are willing to work for it.
Mr. Jim Bochum earned the right to be satisifed, reitired and taking it easy.