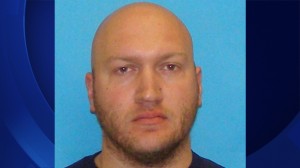 Frisco Police on Wednesday arrested Marc Alan Carden, 30, for sexual assault of a child, PC22.011(a)(2)(A). The arrest was made in connection to allegations that he had an inappropriate relationship with a juvenile.
"According to the arrest warrant, the teen told her parents she was sleeping over a friend's house, but never showed up there the night of January 11.  When her parents tried to call her, the teen didn't answer her cell phone.  Her dad then pulled the teen's phone records and called one of her frequently dialed numbers that he didn't recognize.  Police later determined the number belonged to Marc Carden.  With her parents permission, police were able to pull deleted messages from the teen's phone, which included several conversations about sex.  In one of the messages, the teen told Carden sex with him was "painful."  The two also discussed Carden getting a hotel room the night the teen went missing.  Carden told her to enter the hotel from the side door after he checked in, according to police.Carden is a teacher and coach at Wakeland High School, but has been placed on leave by the school district pending the outcome of the investigation. The Frisco Independent School District has cooperated fully with the investigation."
Carden is currently free on a $5,000 bond.
Anyone with information on this case is asked to contact the Frisco Police Department's non-emergency telephone number at 972-292-6010. Callers may remain anonymous.