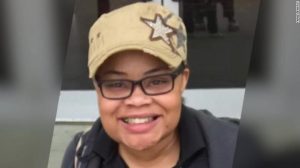 Grieving sometimes brings families closer, sometimes it goes the opposite direction. When it goes south, it becomes fodder for discussion throughout a given community. Rarely does it play out nationally. Unfortunately, less than a week after her tragic death, Atatiana Jefferson's funeral service has taken twists never really seen before.
One day before the service planned at The Potter's House, representatives of Marquis Jefferson, the father of Atatiana, announced a restraining order. This order granted him control of the funeral service and her burial. Initially, reports were a service honoring the life of Atatiana would proceed Saturday at Potter's House. However, it has been canceled.
As reported yesterday, Bishop T.D. Jakes was planning to deliver the eulogy at today's service. Published reports indicate Rev. Al Sharpton was one of the prominent officials slated to attend. On Friday, it was announced her funeral would now be on Thursday at noon at Friendship-West Baptist Church, located at 2020 W. Wheatland Road in Dallas. The wake did proceed as planned at The Potter's House Friday night, but due to the restraining order, her body was not present. 
A hearing is scheduled on Monday morning to determine if the restraining order will remain in place. The family earlier in the week indicated Mr. Jefferson was not involved in planning the service. Ms. Jefferson's mother is ill, and her aunt has been making the arrangements. Mr. Jefferson claims that as the father, he has a right to be involved. Atatiana did not leave a will, so the matter was presented to a local probate judge. 
Also, at the center of the controversy is the GoFundMe account set up by attorney Lee Merritt, the family's attorney. According to published reports, there are concerns that family members and others are attempting to profit from the tragic death of Ms. Jefferson. 
Earlier this week, it was announced former Dallas Maverick Harrison Barnes and his wife, Brittany Barnes were planning to pay for the funeral. No announcement has been made regarding the status of this arrangement.