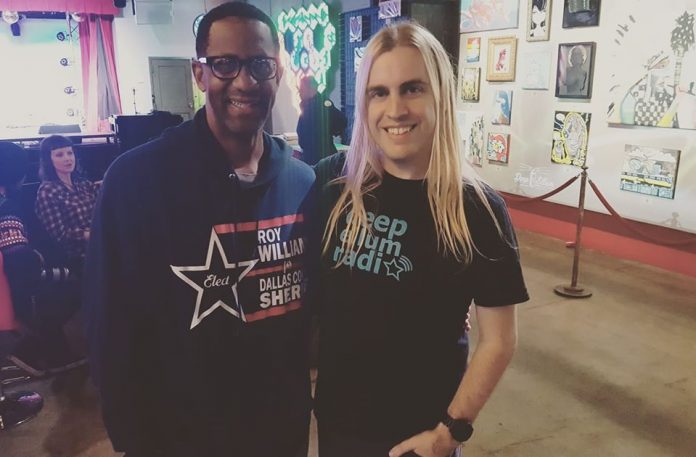 By Ian Saint, Guest Contributor
With the recent selection and election of a new Police Chief and District Attorney, respectively, America's eyes have turned toward Dallas becoming a model for attaining criminal justice reform in a city plagued with historically stark inequalities along racial and economic lines.
In order for that goal to manifest, voters will need to scrutinize the management of the Dallas County Sheriff's Department. And the only realistically impactful decision for the next 4 years will take place in the upcoming Democratic primary, rather than in November.
The incumbent Sheriff has made a number of questionable and/or unnecessary decisions, in the 2 years since they were appointed to the post; and staffing + employee relations issues continue to be a big problem.:-/ I do not see the culture of the Sheriff's Department changing if we don't have a change in leadership.
Fortunately, Roy Williams Jr. is a very compelling challenger. Having been with the Sheriff's department for a decade, he was also a popular Constable of 7 years – in a precinct whose office was an infamous mess, when he first stepped in.
I think that Roy would be a shot in the arm of the Sheriff's Department, both in terms of employee retention *and* morale. In addition, he would be an effective leader for changing the paradigm of the Sheriff's department, be run efficiently – but, also, fairly.
It's worth noting, several Democratic Party clubs in the area have endorsed him – and it's VERY rare that a primary challenger racks up so many local endorsements against an incumbent Democrat.
This race isn't getting nearly as much coverage as it deserves, considering how consequential its outcome will be. Our ever-consolidating media obsesses over the presidential outcome in delegate-rich Texas; but, remember, local elections are where your vote has the most leverage (and this is why supporting your small newspapers is crucial).