Kudos to Seneca Denman, of Boude Storey Middle School in District 6, who has been named a finalist for Teacher of the Year. Dedicated to the middle grades, Ms. Denman is in her fifth year at Boude Storey.
She has been recognized as a distinguished teacher under the Teacher Excellence (TEI) and Teacher Incentive (TIA) initiatives, and has guided her students to make double-digit gains on local and state social studies assessments. Best wishes, Ms. Denman, and congratulations to all our Teacher of the Year finalists! As we all know, teachers are our most important school-based resource.
District Is Hiring Bus Drivers
Dallas ISD's Student Transportation Services Department is hiring bus drivers in preparation for the 2021-2022 school year. Drivers must be at least 21 years old. Candidates with or without a commercial driver's license (CDL) are invited to apply. The district will provide on-the-job training for the accepted  candidates who do not have a commercial driver's license. Those interested can apply at  www.dallasisd.org/careers.
Finishing the Year Strong
District high schools are urging seniors to return to in-person classes beginning April 12 to #FinishTheYearStrong. Campuses are planning senior events to let students enjoy some of the normal senior year experience they have lost to COVID. Parents should know that the schools will continue to require social distancing, masking, plexiglass and temperature checks to keep students and staff safe.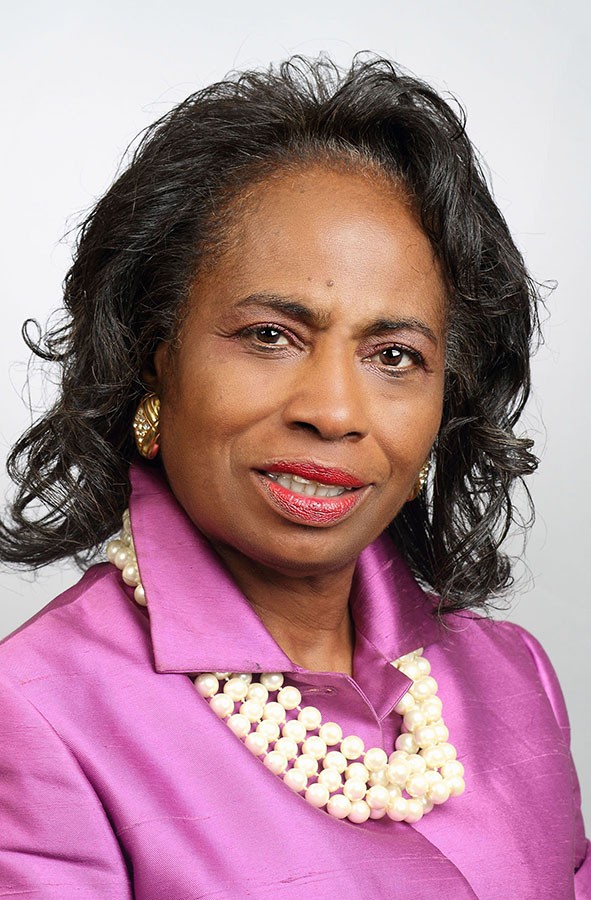 Time to Learn
Nearly 40 Dallas ISD schools have adopted an "intersession" calendar, which extends the school year to start at the beginning of August and end in late June, adding five  weeks for select students to gain more personalized attention. In District 6, these schools are: William Hawley Atwell Law Academy and McNair, Turner, Brashear, Carpenter, Tolbert, Russell and Thornton elementary schools. In addition, Boude Storey Middle School is among schools adopting a "school day redesign" calendar, which extends the school year to start at the beginning of August and end in late June for all students, teachers, and staff. This calendar gives teachers more time to prepare, as well as more time for student enrichment.
Mental Health Symposium
If COVID-19 has stressed you out, know that help is available. Dallas ISD's Mental Health Services team offers FREE mental health support for students and families. Students, staff, parents and community members are invited to join us virtually Saturday, May 1, from 10 a.m. to 2 p.m. for the Mental Health Matters Virtual Symposium. To register, visit www.mentalhealthmattersdallas.com.
Kimball Hoops Greatness
Congratulations to Kimball's Boys Basketball team junior guard Arterio Morris, who was named the 2021 all-area boys basketball player of the year by The Dallas Morning News! Shoutout also to the whole team for  being state championship finalists. Although they didn't win their overtime game, they gave it their best, coming within one point, and I am so proud of them!
Carter Cowboys Are Winners on the Track!
Congratulations
 to the Carter Girls and Boys Track & Field teams! They are both 12-4A District Champions!
Congrats
to Carter Golf Coach Cynthia Calahan and both the Boys and Girls Carter golf teams for winning the 2021 12-4A District championship. Special shout outs to Sherlyn Flores, who placed 1st in the girls' individuals; Adia Larzeia, 3rd place in  girls' individuals; Jelani Rogers, 1st place in the boys' individuals; Glen Veasley, 2nd place in boys' individuals, and Semaj Maston, 3rd place in boys' individuals.  Go, young golfers!
Dallas ISD seeks to increase presence of Latino male educators
As part of an initiative aimed at recruiting teachers who represent the students they serve, Dallas ISD is launching a campaign to hire 10 Latino male professionals next fall and put them on the path toward becoming licensed teachers who will lead classrooms. This initiative follows in the footsteps of a similar program launched last year to hire 12 Black male teachers to serve at high-priority campuses. Interested applicants must have a bachelor's degree in any field and a GPA of 2.5 or above. Latino men interested in applying to the program may email their resume to futureteacher@dallasisd.org.